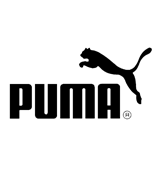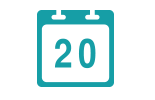 date of creation
1948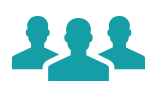 number of employees
11 000
ACTIVITIES
Sport footwear, apparel and accessories
HISTORY
History of Puma goes back to 1928, when two brothers, Rudolf and Adi Dassler, founded a successful shoe factory. In 1948, they broke up and established two competing factories on the opposite sides of the Aurach river. Adi named his factory Adidas, and Rudolf's factory was named "Puma".
One of the first achievements of the Puma factory was the development of the "Atom", first soccer cleats that marked the beginning of Puma's success in football. In 1948, several members of the West German national football team wore Puma boots. In 1952 during the Summer Olympics, the athlete Josy Barthel won Puma's first Olympic gold in Helsinki, Finland.
Puma's cooperation with sportsmen brought the company a tremendous success. Here are some of the most famous victories that were achieved by athletes wearing Puma's products. In 1958, the Brazilian national football team became the world champion. In 1960, Armin Hary won gold in 100m race at the Olympic Games in Rome. In the 80s, the world tennis champion Boris Becker was playing with Puma racquets, generating about $50 million in sales for the company.
In 1986, Puma became a public company. It is listed on the Börse München and Frankfurt Stock Exchange.
In the 21 century, Puma continued to sponsor global sport events, including FIFA World Cup, Formula 1, and the Football World Cup in Africa. The company considerably expanded the brand by cooperating with Ferrari and Renault as a professional equipment supplier in motorsports. Puma also worked on improvement of design and functionality of its products, and developed innovative football shirts for the Cameroon national football team. In 2010, Puma supplied Sebastian Vettel that became the youngest Formula One champion ever.
DESCRIPTION / KEY FACTS
Puma is the one of the world's leading producers of sport apparel, footwear and accessories. Puma has two labels: Sport Performance and Lifestyle, and the company's product offering include categories such as football, funning, motorsports, golf and sailing.
Headquarters of the company is located in Herzogenaurach in Germany, but Puma also has offices in Boston, London and Hong Kong. The company distributes its products in more than 120 countries and employs around 11 000 people worldwide. In 2013, total brand sales from PUMA worldwide amounted to € 3.2 billion.