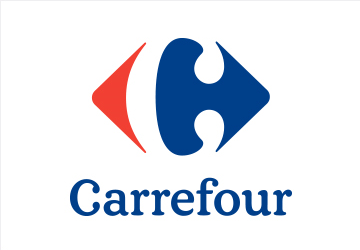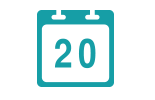 date of creation
1958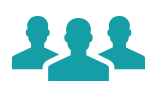 number of employees
321.383
Carrefour S.A is one of the global supermarket giants, and sit in fifth place in terms of size. They now have over 10,000 outlets worldwide and employ over 350,000 people.
History
Although the company was founded in 1958, they did not open their first Carrefour shop until 1960, in the alpine town of Annecy in southeastern France. The company was founded by Marcel Fournier and Denis and Jacques Defforey. All three of them had been influenced by seminars on merchandising run by Bernardo Trujillo (knows as the "Pope of Retail") of the NCR Corporation. 
They were the first company to open a hypermarket; a department store and large supermarket in one location. This was the first hypermarket in Europe and was opened in June of 1963 in Sainte-Geneviève-des-Bois, a town near Paris. 
Growth
In 1976, the company launched their own private low-cost label, Produits Libres (free products being the literal translation though, of course, they were not actually free). The initial range of 50 products included items such as milk, pasta, and oil. The range came in plain white packages at very low prices. 
The company merged with one of their major French competitors, Promodes (Continent), in 1999.
The company grew rapidly in France and Europe and gradually expanded globally. But it was the 21st Century that saw a real explosion of new – and franchised – Carrefour locations, with shops in India in 2010, 36 new hypermarkets in Asia in 2007 (22 of which were in China), as well as many other countries including Kuwait, Jordan, and Japan.
Facts and Figures
47-year-old Alexandre Bompard has been CEO of Carrefour since July 2017. He is also CEO of the retail chain, Fnac.
Their total revenue in 2018 was €74.142 billion and their total listed assets as of 2019 was €50,802M. 
In 2000, the company created the Fondation d'Enterprise Carrefour (Carrefour Foundation), a philanthropic arm of the business designed to implement and support social welfare programmes around the world in countries that Carrefour operates in. Their work has included investment in sustainable agriculture as well as schemes to reduce food waste.
Bompard announced a new green initiative in January 2018 called "Carrefour 2022". It aims to improve the sustainability of both food production and packaging, reduce food waste, increase e-commerce, and develop more organic products.
In reaction to the current Covid crisis, Carrefour became the first retailer to join France's "C'est qui le Patron?" scheme designed to share revenue to people suffering due to the pandemic. 
Carrefour's board decided to half the 2019 dividend and Bompard and other directors have agreed to drop 25% of their directors' fees. Bompard also took a salary cut for two months and awarded a 1000 Euros bonus to 85,000 employees in France