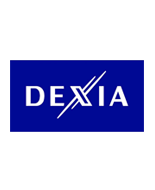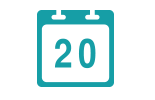 date of creation
1996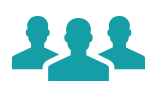 number of employees
35, 185
ACTIVITIES
The Group's parent company Dexia N.V./S. A. is a Franco-Belgian 95% State-owned financial institution ,since end 2012, operating in Europe and focusing on asset management, retail & commercial banking, public finance, government & parastatal banking, investor & insurance services to individuals as well as SMEs mainly in Belgium, Luxembourg and Turkey. It is a public limited company governed by Belgian laws that assists in developing the local economy by financing community facilities and infrastructures, health and public housing.
In Luxembourg, Dexia operates 2 major fields: commercial banking (personal and professional customers) and private banking (international investors). It works through its subsidiaries namely Dexia Credicop, Dexia Crédit Local and is managed in Orderly Resolution since 2011. Dexia SA is supervised by the National Bank of Belgium (financial holding company) and Dexia Crédit Local is supervised by the French banking supervisory authority (ACPR).
HISTORY
In 1860, the Crédit Communal de Belgique in charge of financing local government investments was
created followed by the development of a retail bank network in 1947 and the creation of Crédit Local
de France designed for local authority financing in 1987.
In 1996, Dexia was born from the association of Crédit Communal de Belgique and Crédit Local de France.
1999 saw the creation of the Brussels-listed Dexia SA holding.
In 2008, Dexia acquired DenizBank, the Turkish bank. Following the taxpayer bailout for €6 billion resulting in acute liquidity issues in 2008, the European sovereign debt crisis had a major negative impact on the company's funds and to avoid further financial imbalances; in 2011 an orderly resolution process was launched. As part of the solution strategy, Dexia Bank Belgium was bought out of the Dexia Group by the Belgian state.
RBC Dexia, DenizBank, Investor Services and Banque Intenationale à Luxembourg were sold in early December 2012. Later an orderly resolution plan was approved by the European Commission on 28th December 2012 comprising of the sales of commercial franchises and the management in run-off mode of the residual Assets. The company's Capital increased subscribed by the French and Belgian states in December 2012.
In January 2013, the Belgian, French and Luxembourg States granted liquidity state guarantee and sale of serveral entities followed: Dexia Municipal Agency, Bank Palska, Dexia Kommunalkredit, Dexia Bail among others. This year also saw the signing of an agreement regarding the sale of Dexia Asset Management.
The sale of Dexia Asset Management and Popular Banca Privada was concluded at the beginning of 2014 and a "Company Project" was launched to cope with the evolving size of the balance sheet.
DESCRIPTION / KEY FACTS
Net banking income: €-474 million
Gross operating income: €-875 million
Net result Group share: €-1,083 million
The Core capital represents an amount of €19.2 billion and the Revenue generated totals €7.69 billion.
As at March 2014, Dexia has raised nearly €5.8 billion of medium-term funding since the beginning of the year. The company has an exposure of € 174 billion (MCRE @ 31 December 2013).
Shares are listed on Euronext Brussels and Paris as well as on the Luxembourg Stock Exchange.
Dexia's shareholding structure as at 31 December 2013 comprises of 50% Belgian Federal State (SFPI), 44% French state and 6% institutional, individual and employee shareholding.