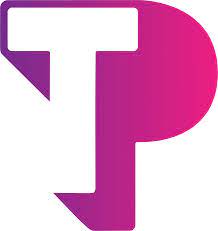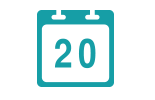 date of creation
1978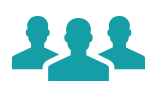 number of employees
420,000+
Teleperformance was founded in 1978 by Daniel Julien. It offers management services to maximize customer relations. The Company operates call centers, conducts advertising programs to attract new customers, by improving response times in the event of complaints or queries They also offer technical support and debt collection services. services, collects debts, offers. Market research is conducted for corporate clients. Teleperformance also supplies and oversees telemarketing and develops customer relations management software.
Company profile: 
The company provides total, AI-powered service including customer care, technical support, debt collection, social media services, assisting online users and maintaining brand reputation. It operates in 91 countries and serves 170 markets. Today it is the largest company in this specific sector in the world. They boast more than 1000 corporate clients, most of whom have a large consumer base. When their consumers are dissatisfied, TP aims to resolve these issues as soon as possible. The growth of effective resolution of consumer complaints has driven TP's success. Large, global, companies are therefore, TP's biggest client base. They simply cannot ignore complaints and understand the benefits of effective, speedy resolution with regard to their reputation, and therefore future sales.
Activities 
TP's strength lies in data science and business intelligence. It is a strategic Management consulting firm. In a nutshell, it helps business owners make their businesses more effective.
Teleperformance's primary objective is to maximize faster data transfers online. The second priority is to maximise mobile phone data. The third objective is to achieve maximum potential of ISPs the fourth objective was the maximization of smartphone data, and then social media. The present areas of focus are Blockchain and the Metaverse.
History  
Daniel Julien created Teleperformance in 1978, with 10 telephones lines in Paris. In 1986, Teleperformance established its first subsidiaries in Belgium and Italy. Two years later, it established subsidiaries in Spain, Germany, Sweden and the United Kingdom. In 1989, Julien and Jacques Berrebi joined forces to head Rochefortaise Communication, the parent company of Teleperformance International, which then listed on the Paris Stock Exchange. In 1999, Rochefortaise Communication and Teleperformance International merged to form SR. Teleperformance. This company became Teleperformance in 2006.Teleperformance currently has 420,000 employees across 350 contact centers in 91 countries and serves over 170 markets.