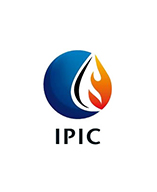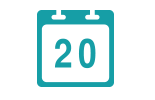 date of creation
1984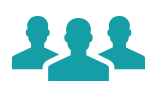 number of employees
13 700 (2013)
IPIC, the International Petroleum Investment Company, is an enterprise formed by the Abu Dhabi government in 1984 to invest in a variety of energy-related sectors across the globe.
History
IPIC was established in 1984 by The Late His Highness Sheikh Zayed Bin Sultan Al-Nahyan, the founding father of the United Arab Emirates. He believed in the potential of Abu Dhabi's natural petroleum wealth to build a modern, diversified economy for the benefit of future generations. Supported by the Emirati government in the Emiri Decree No. 2 of 1986, the company quickly began to develop its investment portfolio.
IPIC's first acquisition dates back to 1988, when the enterprise purchased a 9.6% stake in CEPSA, an integrated Spanish energy company. In the next 11 years, IPIC bought stakes in OMV, SUMED and Borealis AG, as well as created a joint venture with the Government of Pakistan to form PARCO, a fully integrated energy company whose major activities are oil refining, oil and products pipeline, and storage.
In 1999, The Late HH Sheikh Zayed Bin Sultan Al Nahyan stepped down as the company's Chairman and was replaced by HH Sheikh Mansour Bin Zayed Al Nahyan. From then on, IPIC continued to acquire stakes in a variety of corporations including Cosmo Oil, Energias de Portugal and Oasis International Power.
In 2007, HE Khadem al-Qubaisi was appointed IPIC's Managing Director. Under the new leadership, IPIC purchased the initial stake in Aabar Investments PJS, a diversified investment company with holdings in various sectors including infrastructure, aviation and real estate. Aabar Investments PJS is led by HE Qubaisi himself.
Throughout the next few years, IPIC saw several projects through, such as the Fujairah Refinery Project, a strategic UAE Government initiative to establish a grassroots refinery complex, and  built the Abu Dhabi Crude Oil Pipeline (ADCOP) that allows Abu Dhabi to export crude oil directly from Fujairah and reduce the reliance on Arabian Gulf oil terminals.
Last year, IPIC celebrated its 30th anniversary.