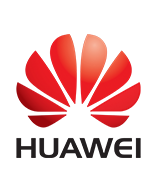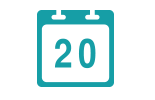 date of creation
1987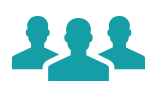 number of employees
170,000
Active in 170 countries and with more than 55 billion euros in revenue in 2015, Huawei Technologies has become in less than three decades one of the world leaders in telecommunications and the third largest seller of smartphones in the world.
History
Ren Zhengfei describes the beginning of Huawei, which he founded in 1987 as a company that resold telecommunications equipment in China, as not being "very romantic" and driven by the need to find a livelihood after the demobilization of his army unit in 1983 – quite a success for a company created by chance!
In 1990, Huawei began modestly commercializing PBX telephone systems, primarily targeting hotels and small businesses. In 1992, the company embarked on research and development (R&D) and started to build its own facilities. Huawei initially developed thanks to the Chinese rural market and managed to generate a turnover of 1.5 million yuan in 1995 – about 200,000 euros.
The company had humble beginnings, but quickly bore fruit. Ten years after its creation, Huawei launched campaigns in Chinese cities and international markets. In 2001, the company opened an R&D center in the United States and its international sales reached $552 million in 2002. In 2004, Huawei won its first significant contract in Europe with the Dutch operator Telfort. With that, the company exploded and conquered world markets by increasing partnerships with leading telephone operators in Europe. The telecommunications giant continues to grow and has received numerous awards for its success, the quality of its facilities and customer service.
In just three decades, Huawei has become a pioneer in the world of telecommunications.
Description
Huawei is the world's third largest telecommunications company, holding 7.5 percent market share in sales of smartphones just after Apple and Samsung. With a turnover of 18.5 billion euros in 2015 – a huge increase of 70 percent compared to 2014 – the international success of Huawei is indisputable.
Huawei is a leading company in the world of information and communication technologies, and has gradually specialized in telecommunications network equipment and mobile phones. The company's products are available in 170 countries and annual revenues exceeded €55 billion – or US $46.5 billion – in 2015.
Since the creation of its first R&D department in 1992, the company has placed critical importance on technological innovation. Ten percent of its annual sales income is invested in R&D and almost half of its staff work at research centers around the world, including the United States, Europe, Russia, India and China in Shenzhen.
Huawei also has signficant trade with telecom operators — the company supplies 45 of the world's top 50 operators, enterprises and individuals. The company offers a wide range of mobile products and broadband connectivity options. Ren Zhengfei has always focused on quality customer service, and has centers in 170 countries in order to meet customer expectations in all circumstances – a key element of the success of the company following its leader.