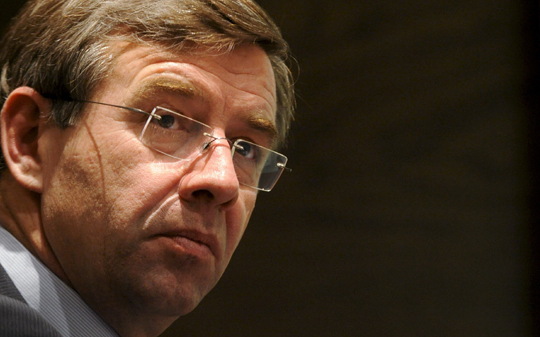 Christophe Bonduelle is the CEO of Bonduelle.
Education
Graduation from EDHEC Business School in 1982.
Career
Christophe Bonduelle, born in 1959, is the Chief Executive Officer of the enterprise founded 160 years ago by Louis Bonduelle- Dalle in Renescure (Northern France).
Christophe Bonduelle started learning his business as a marketing consultant at Map Conseil. Shortly after, he became commercial director at Hemmerlé. In 1985, he joined the family company.
In 1989, Christophe Bonduelle became the director of Bonduelle Spain. Before taking over the entire operations of the group, he returned to France in 1992 to be in charge of the business unit focusing on frozen vegetables in Europe.
He became executive director in 2001 and chief executive officer in 2005. Under his leadership, Bonduelle became the world leader in ready-to-use vegetables, with a revenue of 1,76 billion Euros in 2011- 2012: the medium-sized enterprise turns into a global player in the agrofood business.
He also succeeded in introducing Bonduelle at the Paris Bourse in 1998. This gave Christophe Bonduelle a lever to pursue the politics of acquisition. In France, Bonduelle bought Michel Caugant (2003), Vita (2004) and France Champignon (2010). Internationally the group concentrated on Russia, Eastern Europe, Northern America and Brazil, where they opened their 42th factory in 2010.
Personal facts
Married and father of four children, Christophe Bonduelle represents the sixth generation at the head of the enterprise. At the age of 10, he already discussed the future of Bonduelle with his father. He is strongly committed to the preservation of the group as a family business.
Christophe Bonduelle is a passionate sailor and traveler. Since 1999 the group has been sponsoring Jean Le Cam. Since then, thousands of employees were given the chance to visit the boat and meet the skipper.
In 2012, his fortune was estimated to 285 million euros. During his career, he received numerous awards: Entrepreneur of the Year 2004 (Ernst & Young), EDHEC of the year 2007 and the 2011 Chaptal Industry Prize (Awarded by the Society for the Encouragement of National Industry).
Christophe Bonduelle is a member of the supervisory board of Crédit du Nord, of the EDHEC and is also a non-executive director of the National Association of Food Industries (ANIA).