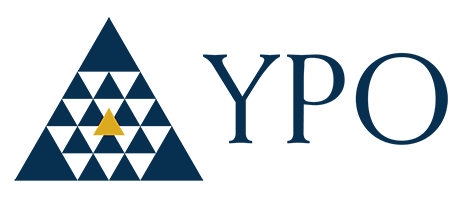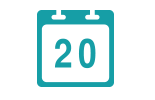 date of creation
1950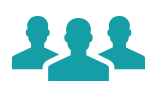 number of employees
Unknown
In 1950, Rochester-based Ray Hickok invited twenty other young presidents in the Rochester area to meet and share their experiences and expertise. They began meeting regularly after this, forming the initial members of the Young Presidents Organization. Over the last 70 years the group has expanded, forming schools and partnering with universities and news channels to provide support for its members. It now has nearly 30,000 members across the world, all who are young chief executives, and who meet and volunteer their time to help each other grow into better leaders.
Activities
The Young Presidents Organization is a leadership community of chief executives. The purpose of the community is to allow young company leaders to network and share their experience and knowledge. The organization arranges conferences, runs training courses, and invites members to volunteer their time and to develop the knowledge and skills of their peers.
History
The Young Presidents Organization was founded in 1950 in Rochester, New York by Ray Hickok. Hickock, who was 27 years old at the time had just become head of the family's Rochester-based Hickok Belt, a 300-employee company. Hickok invited other young presidents in the area to meet, with their first gathering comprising of just 20 young leaders – the first members of the Young Presidents Organization – at the Waldorf Astoria in New York. Other attendees included Wood Johnson III, of the now multinational company Johnson & Johnson.
Hickock and the others began meeting regularly to share and learn from each other's experience as young leaders of companies, eventually founding the organization officially with the principle of education and idea exchange among regional peers.
The organization grew quickly, and within six years the first non-US chapter was created in Ontario, Canada. The first YPO University was held in Miami, Florida, and in 2007 the YPO merged with its graduate organization, the World Presidents Organization.
As it grew, the YPO developed partnerships with various institutions around the world including high-profile universities such as Harvard, the Massachusetts Institute of Technology (MIT), INSEAD, the London School of Economics, and Singularity (a university specializing in innovation in Santa Clara, California).
In 2009 the YPO launched the Global Pulse Survey, a quarterly economic confidence index sharing business insights from the various CEOs within the organization. In 2012 they also formed an editorial partnership with CNBC.
Today, almost 70 years after its founding, the YPO has over 29,000 members across the world, from Dubai to Dallas, Los Angeles to London, Sao Paulo to Singapore, all organized into local chapters. Chapters are the key to the organization's success, bringing local members together through bespoke learning opportunities, social events and conferences, and more. Members learn from one another, share experiences and often make lasting friendships, while also volunteering their time to put together conferences and events for the benefit of other chapter members.