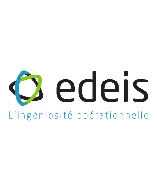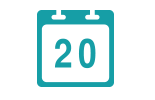 date of creation
2016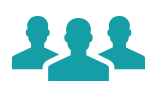 number of employees
more than 1000
History
Edeis was created in December 2016 before the acquisition of SNC-Lavalin SAS. Edeis was born out of the partnership (a structuring framework resulting from the signing of a cession or acquisition contract) between the French holding company Impact Holding led by Jean-Luc Schnoebelen and the French investment fund Ciclad.
In August 2016, the Canadian construction and engineering firm SNC-Lavalin announced their consideration of an offer made for its French subsidiary SNC-Lavalin SAS. The offer was proposed by the French company Impact Holding (directed by Jean-Luc Schnoebelen) and the French investment fund Ciclad. SNC-Lavalin then expressed their interest in "recentering its activities on its principal sectors of engineering and construction," explaining that "its presence in France is represented through its operational activities and airport maintenance."
On December 30, 2016, Edeis officially took over all activities belonging to SNC-Lavalin SAS in France and in Monaco. More than 1,100 employees were implicated in this assets transaction.
The mutual offer proposed by Impact Holding and Ciclad was upheld for several reasons:
– It represents a project founded upon specialized expertise and proven know-how;
– It assures the permanence and the development of activities in France and in Monaco as a result of solid financial backing;
– It has no negative impact upon the employment, as the changes stay in compliance with the commitments of the new management;
– It assures perfect knowledge and understanding of local challenges as Impact Holding and Ciclad are both French entities.
From December 2016 forward, Edeis assumed all assets and holdings of SNC-Lavalin SAS, including the following activities in the sectors of Engineering and of Operations/Maintenance:
– 13 agencies located in Reims, Ivry-sur-Seine, Strasbourg, Quimper, Montoir-de-Bretagne, Nantes, Cholet, Lyon, Brive, Bordeaux, Nice, Monaco, and Toulouse;
– The management of 18 regional airports in France (Angoulême, Annecy Mont Blanc, Auxerre Branches, Bourges, Châlon Champforgeuil, Cherbourg Maupertus, Dijon Bourgogne, Le Havre Octeville, Mayotte, Nîmes Alès Camargue Cévennes, Reims, Rouen, Saint Martin Grand Case, Tarbes Lourdes Pyrénées, Toulouse Francazal, Tours Val de Loire, Troyes, Vannes Golfe du Morbihan);
– The management of Castellón-Costa Azahar Airport in Spain;
– The management of the Rouen, Marina in France.
It was also clarified via press release that the management of the rack and pinion train in Puy-de-Dôme (Auvergne-Rhône-Alpes) would be implicated in a transfer sometime in 2017.
Jean-Luc Schnoebelen, President of Edeis declared that it was "the priority [of Edeis] to promote the integration of diverse teams into its overall corporate projects, which in effect represents an immeasurable opportunity for the development of activities that previously were overseen by SNC-Lavalin. We are satisfied and confident in this especially promising strategic agreement. Edeis supports collective and positive values, and we are convinced that SNC-Lavalin SAS could become a sectorial leader in engineering, infrastructure exploitation, and building construction.
In a January 2017 interview with Aerobuzz.fr, Youssef Sabeh, managing director of Edeis, detailed the strategy of the group in the domain of airport management. With regard to Edeis, he declared that "only the name [of the group was] changing. This is a perfect continuation [of its activities], as all current tenders are continuing normally and all previous commitments made by SNC-Lavalin SAS will be adopted by Edeis."
Youssef Sabeh described Edeis' strategy in the airport sector as well: "We want to reinforce our position with regard to local airports, but we are certainly going to keep our eye on larger airports. We are also going to expand our activity beyond France, Europe and French-speaking West Africa to mark our presence in countries within reasonable time zones."
Description
Edeis is a French company specialized in the domains of construction services, engineering, infrastructure management (notably with regard to airports) and technical services. The group was founded as a result of a partnership between the holding company Impact Holding and the French investment fund Ciclad. The acquisition of SNC-Lavalin SAS and a major portion of its assets portfolio in late 2016 also led to the founding of Edeis.
Present in multiple European countries, Edeis notably manages 18 French regional hub airports and the Castellón-Costa Azahar Airport in Spain. The management of the Rouen marina is also a part of the operational and maintenance activities that the group oversees. In addition, Edeis also holds thirteen agencies specialized in construction, engineering and infrastructure consulting in France and in Monaco.
Edeis has a workforce of more than a thousand employees in these different zones of activity.
Its headquarters is located within the Île-de-France region in Ivry-sur-Seine, just outside of the French capital. The President of Edeis is Jean-Luc Schnoebelen.
The group's sales revenue in 2015 was reported at 140 million euros.