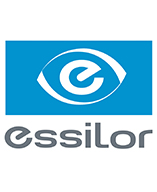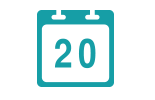 date of creation
1965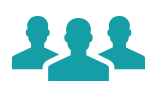 number of employees
55 129
Essilor is a French enterprise that develops, produces and distributes ophthalmic lenses and ophthalmic optical equipment. The Group is the world leader in manufacturing of ophthalmic lenses, and is the fourth largest medical company in Europe. The company also develops and markets equipment, instruments and services for ophthalmologists. Essilor operates in three areas: 90.8% of turnover of Essilor comes from the company's activities in production of ophthalmic lenses. Essilor is responsible for design, production and marketing of progressive lenses, anti-reflection lenses, scratch-resistant and antistatic lenses, polycarbonate lenses and high-index lenses. Essilor also produces instruments and other ophthalmic optical products. 4.9% of Essilor's turnover comes from the laboratory equipment (surfacing and antireflective coating equipment). 4.3% of turnover comes from the sale of reading glasses. Essilor's most popular brands are Definity®, OptifogTM, Varilux®, Crizal®, Xperio® and Foster Grant®.
History
Essilor was founded on 1 January 1972 as a result of a merger of Essel and Silor, two competing manufacturers of ophthalmic lenses. In the first year of its existence, Essilor also acquired Benoist-Berthiot, another French manufacturer of progressive lenses, and created a non-trading company Valoptec. In 1974, Essilor took a decision to merge operations of Benoist Berthiot and Guilbert-Routit, and spin them off into a subsidiary company named BBGR.
In 1975, Essilor was listed on the stock exchange. From the beginning of 1980, Essilor continued to grow through acquisitions of industry companies in the USA, Ireland and Philippines, and also though installation of new manufacturing facilities. By the end of 1980, Essilor became a world-leading manufacturer of ophthalmic lenses. In 1990, the company began to focus on corrective lenses and optical equipment. Throughout the 1990ies, Essilor continued research and development in the domain of optical equipment. In 2000, Essilor created a research joint venture with Nikon (Nikon-Essilor International Joint Research Center), that focuses on innovative optical technologies both for cameras and ophthalmic optical equipment. In 2005, Essilor was listed on the French stock exchange in the CAC40 index. In 2009, the Group acquired FGC International Holding, an international manufacturer of glasses.
Key facts
Essilor is the world largest ophthalmologic company, present in 150 countries. The company owns 5000 patents and operates a network of 390 laboratories and 19 production plants. The company invests about 150 Million Euro into research and development. In 2013, consolidated revenue of the Essilor Group amounted to €5,065.2 million.