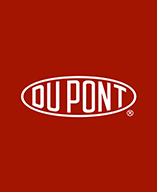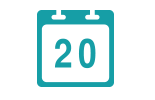 date of creation
1802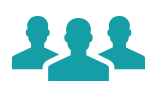 number of employees
64 000
DuPont is an international US science company, working in the fields of chemistry, biology and engineering.
In 2013, the company's revenues reached the mark of $ 35.7 billion, making it the 8th largest chemical company in the world. Activities of DuPont Group are organized into following five sectors: electronics and communication technologies, performance materials, coatings and color technologies, safety and protection, and agriculture and nutrition.
At present, Dupont largest business segment that brings about a quarter of the Group revenue is agriculture. Through its subsidiaries, Pioneer Hi-Bred International (Pioneer) company and the DuPont Crop Protection division, Dupont develops and produces branded seed products that are aimed at increasing crop yields and productivity, as well as herbicides, insecticides and fungicides.
Major manufacturing sites of Dupont are located in the USA, Belgium and China.
History
The DuPont factory was co-founded in 1802 by Irenaeus Eleuthère Du Pont de Nemours, who fled from France to escape the Revolution, and Pierre Bauduy Bellevue, a French refugee from Santo Domingo. Originally, DuPont was a largest gunpowder factory in the US, and it was called EI Du Pont de Nemours and Company. The company has been supplying the US military forces with critical materials since 1802.
In the beginning of the XX century, Dupont expanded by development of new military products, such as smokeless gunpowder and dynamite. The group also invested into production of non-explosive products, including lacquers, polymers and other materials. Nylon, invented in the company in 1932, was successfully used for production of parachutes, powder bags and tires during the Second World War. After the war, Dupont materials were used in the US space projects.
In 2004, DuPont sold off its fiber and textiles unit to Koch Industries, which included some its most popular brands such as Dacron – for polyester, Lycra, Antron – for nylon materials, Orlon – for acrylic materials and Thermolite.
Key facts
Present in 90 countries, Dupont is one of the world largest chemical companies. Dupont is an owner of about 25 000 patents worldwide, with other 20 000 patents pending. The Dupont scientific achievements include invention of nylon, the development of polymer materials, the most famous being Neoprene, Teflon, Kevlar and Lycra. In 2013, total sales of the group reached 36 billion USD, with 36% of sales generated by agriculture sector.