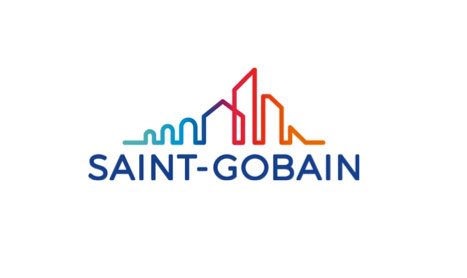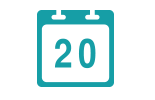 date of creation
1665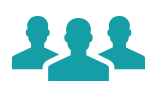 number of employees
180,000 (as of end of 2018)
Founded in 1665, Saint-Gobain was originally a mirror manufacturer. They expanded their production to other glass-based products over the next 250 years or so. They moved into fiberglass production in the early 20th century and then into other building and construction materials in the latter part of the century. 
History
In the mid-17th century, the demand for luxury goods was increasing rapidly. Mirrors were particularly sought after but at that time, Venice had a monopoly on the production and sale of mirrors. The then French finance minister, Olivier Bluche, wanted to see France produce its own luxury goods to strengthen the country's economy. For mirrors, the Manufacture royale de glaces de miroirs (Royal Mirror-Glass Factory) was founded and was partly financed by the state. 
In 1688, a rival company, Compagnie Thévart, was launched in 1688 and was also partly financed by the state. The new company could make bigger mirrors which gave them a bit of an edge on what would become Saint-Gobain. With the slowing of the French economy in 1695, the two companies were forced to merge and traded as Compagnie Plastier. However, in 1702 the company went bankrupt but were rescued by a group of Franco-Swiss bankers who changed the name to Compagnie Dagincourt. They were also given royal patents that allowed them to maintain their monopoly until the French Revolution in 1789. 
After the revolution, the company lost its previous state and royal support and had to rely on private investors. In 1830, Saint-Gobain became fully independent for the first time. They also diversified into other glass products and contributed to London's Crystal Palace and Milan railway station among others. In the middle of the century, they merged with another glass company, Saint-Quirin, and then controlled some 25% of European glass and mirror production. They also began to open factories in other countries. 
The early 20th century saw rapid expansion with the company expanding its range to include bottles, jars, and domestic glassware in 1918 and then to fiberglass in 1920. In 1937, the founded a subsidiary, Isover, to concentrate on fiberglass production. They also developed special glass techniques for cars that prevented the glass from shattering and this led to almost 30% of their sales coming from the auto industry by 1930. 
In 1968, they merged with Pont-à-Mousson to see of a hostile takeover by Boussois-Souchon-Neuvesel and also began to produce pipes. In 1982, after the economic problems of the 1970s, the company was nationalised but was back in private hands by 1987. 
After being reprivatised, the company changed and grew. The new CEO, Jean-Louis Beffa, invested in R&D and moved the company to producing other materials such as ceramics. The growth also included expansion into other countries and acquisition of competitors.