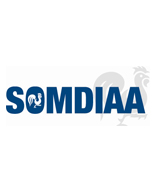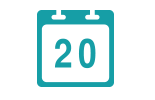 date of creation
1970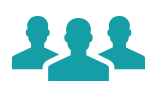 number of employees
18,875
ACTIVITIES
SOMDIAA (Société d'Organisation de Management et de Développement des Industries Alimentaires et Agricoles) is an agro-industrial company that produces and markets agri-food commodities, mainly sugar and flour but eggs and animal feed also. The company operates exclusively in Africa, more specifically in Cameroon, Central African Republic, Republic of Chad, Congo, Gabon and the Ivory Coast.
The company employs 18,875 people, temporary and seasonal workers including.
HISTORY
Established in 1970 by Jean-Louis VILGRAIN, SOMDIAA traces its historical roots back to 1947. At that time, the Vilgrain family bought a 12,000-hectare economic land concession in Congo and created a cane sugar estate, a flourmill and a peanut oil processing plant. Following on from this success, various flourmills and sugar estates were soon established by the family in Gabon, Cameroon and Burkina Faso.
Thanks to its grand expertise gained over the years, the new company entered into partnerships with private investors and several agro-industrial projects in Africa.
In 1995, Alexandre Vilgrain took over his father Jean-Louis Vilgrain as CEO of SOMDIAA. Commercial activities were by then focused on market supply in Cameroon, Republic of Chad, Gabon and Congo.
In January 2011, the family sold 45% of its ownership to the Castel Group. The additional capital and shared industrial expertise enabled SOMDIAA to expand its production facilities and to become a dominant business supplying confectioners, pastry and biscuit makers, industrial bakers and brewers in the African and Indian Ocean economic regional zones where SOMDIAA operates.
DESCRIPTION – KEY FACTS
In 2012, the company had sales totaling €446.9 million. During that year, the company and its affiliates produced 330,000 tons of sugar, 165,000 tons of flour, 50,000 tons of animal feed and 40 million chicken eggs.