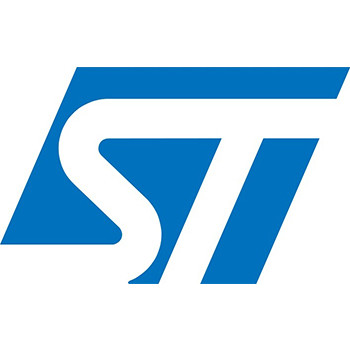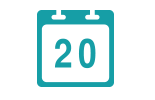 date of creation
1987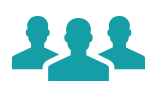 number of employees
45 000
ACTIVITIES
STMicroelectronics is an international manufacturer of electronics and semiconductors based in Geneva, Switzerland.
HISTORY
STMictoelectronic was created in 1987 as a result of a merger of an Italian company SGS Microelettronica and a French company Thomson Semiconducteurs under the name "SGS Thomson". A CEO of the newly formed group, Pasquale Pistorio, restructured the two companies' operations, shutting down several outdated manufacturing facilities and constructing a new modern production plant in Grenoble.  The group also expanded through acquisitions of several companies in the semiconductor industry in Europe and Americas, such as Inmos (England), Nortel semiconductor operations (Canada).
In the beginning of 90ies, SGS Thomson started to invest heavily into the new technologies. The company entered the MPEG market with its newly developed MPEG decompression chips and began to develop  EEPROM-based smart card devices (used in telephone pay cars, credit cards etc) and DSL/ADSL chips.
Along with in-house product and technology development, the company continued to grow geographically: through acquisitions and also through expanding its manufacturing facilities network. The company expanded its operations in the USA with the acquisition of TAG Semiconductors, and launched new production facilities in China, Italy and France.
In 1998, Thomson SA sold its stake in the company and the company was renamed into "STMicroelectronics".
In 2002, STMicroelectronics acquired the microelectronics operations of France's Alcatel and Tioga Technologies Ltd. These acquisitions were aimed to strengthen the company's position on the DSL market. The company also entered several technology alliances, the most successful being Nymonix, a joint venture with Intel to produce flash memory. In the meantime, STMicroelectronics continued to focus on R&D as a core of its business. In 2011, it announced a launch of a joint laboratory with Sant'Anna School of Advanced Studies that would focus on research in the fields of bio-robotics, smart systems and microelectronics.
Since 1994, STMicroelectronics is listed on New York Stock Exchange, and Euronext Paris. In 1998, the company is also listed on Borsa Italiana in Milan.
DESCRIPTION / KEY FACTS
STMicroelectronics is Europe's largest semiconductor chip developer and manufacturer based on revenue ($8.08 billion as of 2013). The company owns and operates a network of front-end and back-end plants, which makes it an independent and cost-effective manufacturer. STMicroelectronics is actively supporting research and development activities through its research and development units in 10 countries. In 2013, the Company spent about 22% of its revenue to research and development.