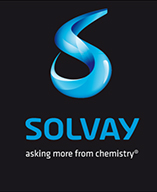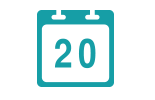 date of creation
1963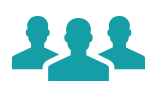 number of employees
30 500
Solvay is a global leading chemical company, based in Neder-Hever-Heembeek, Belgium. The company focuses on production of a wide range of chemical products, including specialty polymers and vinyl.
Solvay operates in three business areas: chemicals, plastics, and Rhodia corporate services.
Solvay produces a range of chemical products, aimed to improve the quality of human life, including advanced materials for electronics, baking soda for household use, sodium carbonate, strontium, barium, chlorine products and polyglycerols.
Solvay Plastics is a global manufacturer of specialty polymers (mainly used in aeronautic, energy automobile and health industries) and vinyl (primarily for construction industry, consumer products, healthcare products, and cables).
Rhodia is one of the leading companies in development and production of specialty chemicals. Rhodia offers a wide range of products for automotive, electronic, perfumery, healthcare industries, as well as other industrial and consumer products.
History
Solvay was founded in 1863 by Ernest Solvay, after he patented newly invented process to synthetize sodium carbonate. The first factory was set up in Couillet, near Brussels. Seven years later, Solvay set up factories in England, Germany, the United States and Russia. In 1900, the Solvay production covered 95% of the world need for baking soda. Throughout the twentieth century, the company continued to grow, and by 2009, Solvay became a major player in the global chemicals industry, particularly in the areas of chemicals, pharmaceuticals and plastics production. In September 2009, the Group sold off its pharmaceutical business to Abbott. In April 2011, Solvay won a bid to acquire Rhodia, a French chemical company. The acquisition was successfully completed in September of the same year. Subsequently, Solvay took a decision to refocus its activities on two branches: chemical industry and plastics industry. In 2012, Solvay was listed introduced on Euronext Paris and was included into the CAC40 index.
Key facts
Solvay is present in 50 countries in the world. In 2013, group invested 280 Million Euro into research and development activities, and registered 252 patents. The net income of the group reached €378 million, and the net sales were at € 9,938 million.