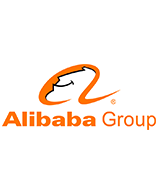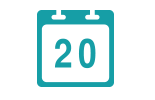 date of creation
1999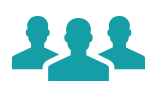 number of employees
22,000
Founded in 1999, Alibaba is the largest Chinese e-commerce company with 400 million users. A highly profitable business, it netted $2 billion in 2015.
History
In 1999, 18 colleagues embarked on the online venture Alibaba, spurred by Jack Ma, who had become convinced of the huge potential of the internet revolution for China. With a starting capital of $60,000, Alibaba's online trading platform facilitated exchanges between Chinese SMEs. Two years after its creation, Alibaba already had one million users and generated a turnover of $830,000 – an unexpected success!
But Jack Ma did not stop there: In 2003, he founded Taobao, an e-commerce site for individuals – a direct competitor of eBay — to resounding success in China. A year later, the Alibaba Group set up a payment platform that performed secure transactions, called Alipay. With these successes, Jack Ma created a new site in 2008. Called Tmall, the site is dedicated to the distribution of international brands. At present, more than 70 percent of online purchases in China are made from a site created by "Crazy Jack."
On September 19, 2014, Alibaba went public on the New York Stock Exchange, for a value of $168 billion. A real success for the Group, the stock sale closed with a market capitalization of $232 billion – more than Facebook or Amazon at the time.
Description
Alibaba is China's largest trading company for online and mobile. It operates primarily in the Chinese market, which represents 95 percent of its activities.
The Alibaba Group comprises several entities. The Alibaba platform is an online trading company for small and medium-sized businesses and has met a huge success. Taobao is a sales site for individuals; Tmall sells leading brands. With these platforms, Alibaba controls 90 percent of online transactions between individuals in China, with over 250 million transactions in 2013 – more than Amazon and E-bay combined.
Alibaba Group has expanded its offerings and now offers a wide range of services related to online commerce: opportunities for joint procurement (Juhuasuan), online secure payment (Aliplay), financial services (Financial ANT), cloud and mobile solutions (Alibaba Cloud), online marketing offers (Alimama) and logistical support (Cainiao).
The group's transactions represent the colossal amount of 2.5 percent of China's gross domestic product. Yet the group is struggling to expand abroad despite the launch in 2010 of AliExpress, a new sales platform focused on international sales, mainly to Russia and Europe. If Jack Ma has won the Chinese market of online business, he has yet to conquer world markets.