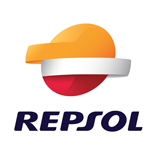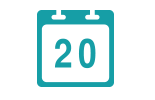 date of creation
1987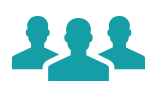 number of employees
24,000
HISTORY
Repsol YPF was formed in 1987 in Spain, as a result of the merger of several state-owned companies. In 1989, the Spanish government has partially privatized Repsol, with initial public offering of 26% of the company's capital. Eight years later, the privatization of Repsol YPF was completed.
In 1999, the Repsol YPF Group began expanding globally. At present, the company operates in Latin American countries, including Argentina, Cuba, Chile, Colombia and Venezuela. In 2001, Repsol YPF became the second largest oil company of Brazil, through signing a cooperation agreement with Petrobras. In 2002, Repsol became a leader in the oil industry in Venezuela. In 2010, Repsol YPF partnered with Sinopec to create a largest energy company that would manage the group's assets in Brazil.
Repsol YPF continues its expansion into the European market. In 2002, the group launched a research and development center in Madrid (Repsol Technology Center). In the recent decade, the group also made ​​several important acquisitions and formed strategic alliances with European companies.
DESCRIPTION
Repsol is a Spanish oil and gas company. Through its subsidiaries, the Repsol Group operates in several areas of activity in the oil and gas sector: exploration and production, refining and marketing, gas and energy, petrochemicals.
Repsol Exploration SA is managing exploration and production of crude oil and natural gas. Daily production of Repsol reaches 360,000 barrels of oil equivalent.
Repsol Petroleo is responsible for refining and marketing of oil and gas outside of Argentina, including purchase, transportation and refining of crude oil and derivative petrochemicals such as gasoline, kerosene, diesel oil and lubricants.
Repsol Quimica SA is a chemical division of Repsol that is responsible for the production and marketing of chemicals such as polypropylene and basic petrochemicals.
Gas Natural SDG is managing ​​supply, distribution and marketing of natural gas.