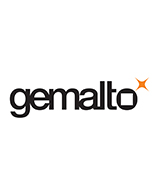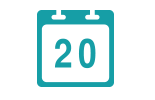 date of creation
2006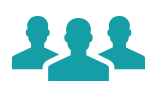 number of employees
10,000
ACTIVITIES
Gemalto NV is a publicly traded company incorporated in the Netherlands, with headquartered in Amsterdam. It has subsidiaries in many countries. The US headquarters is in the culturally diverse university town Austin, Texas. Gemalto had over 10,000 employees worldwide as of 2012, with 74 sales offices; 15 manufacturing sites, 28 customization centers, and 14 Research centers in 43 countries.
Gemalto (minus the "NV") is a digital security enterprise offering software, security devices such as smart cards, as well as "cloud" or managed services. The company was founded in June 2006 through the merger of two companies: Axalto and Gemplus International. Revenue exceeded $2.25 billion by 2012 the company is listed on both Euronext Amsterdam and Euronext Paris exchanges.
HISTORY
Smart card security enterprises Axalto and Gemplus merged in 2006 to create Gemalto.  Axalto was part of Schlumberger in 2004, where Piou was working at the time.  After the merger, Gemalto acquired Leigh Mardon's "personalization center" in Taiwan, and several other companies including NamITech, Multos International, NXP mobile services, the mobile software company O3SIS, Trusted Logic, Serverside, XIRING, Netsize, Valimo Wireless, Cinterion,the German specialist of Machine-to-Machine (M2M), SensorLogic, and several others, forming a diverse integrated cloud security services provider as a whole.
DESCRIPTION – KEYS FACTS
Gemalto NV is the parent of this diverse provider of cloud security services. The Company's capital value is €150,000,000.  There are 150,000,000 ordinary shares, with a stable value of €1 per share. Gemalto consists of three divisions: Telecommunications, Secure Transactions, and Security. The company provides Subscriber Identity Modules (SIMs) to over 700 million subscribers. In 2008, Royal Bank of Canada, Visa and Rogers Wireless announced their coordinated effort in the mobile phone payment pilot.  Gemalto played and important role as manager of the transfer of credit card information Gemalto offers a mobile signature solution with a strong authentication code. Gemalto has 49% of the chip cards market, selling 1.5 billion chip cards. Gemalto's customers include 300 banks.  Gemalto group offers a bewildering number of integrated security products and services, and is in fact the essence of cloud computing security.