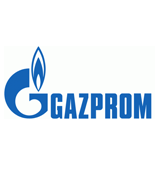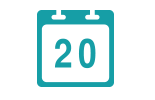 date of creation
1989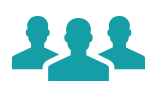 number of employees
401 000
ACTIVITIES
Oil and gas
HISTORY
Gazprom was founded in 1989 as a State Gas Concern. From 1989 to 1992, Gazprom was led by Viktor Chernomyrdin, the Minister of Gas Industry of the Soviet Union.
In 1993, the company was reorganised into a joint stock company with only 38% of state-owned shares. During this period, foreign entities were not allowed to hold more than 20% of company's shares. Rem Vyakhirev, who was appointed at the helm of the company at that time, encouraged privatization of the most lucrative business areas, including distribution of gas to the CIS countries. Vyakhirev also owned 35% of the company's shares.
In 2001 the new CEO of Gazprom has returned the majority of the company's shares under the control of the state. The company is publicly traded since 1st January 2006.
Key projects of Gazprom include the construction of the Blue Stream Pipeline (2003) between Russia and Turkey bypassing third countries, as well as several gas pipelines connecting Russian regions and neighboring countries. Gazprom also performs large-scale exploration activities in Russia and abroad.
Gazprom delivers gas to 25 countries in Europe, contributing to 25% of total gas supplies to Europe.
In 2010 Gazprom launched the construction of the Nord Stream Pipeline under the Baltic Sea. The projected length of the pipeline would be around 1200 km. First two strings of the pipeline were commissioned by 2012. The annual gas throughput of Nord Stream would be 55 billion m3.
DESCRIPTION / KEY FACTS
Gazprom is a Russian company that specializes in production, processing and transporting of natural gas. The company is the world's leading gas exporter. In 2004, Gazprom produced more than 90% of Russia's total natural gas production. The company owns 16% of global gas reserves, including deposits in Urengoy and Shtokman fields. Gazprom also operates in the oil sector.
Non-core activities of Gazprom include banking, insurance, media, construction and agriculture investments. The company is also sponsoring football clubs Zenit St Petersburg , FC Schalke and Europa Park.
Gazprom was severely affected by the global financial crisis of 2008, but managed to recover in the following years.