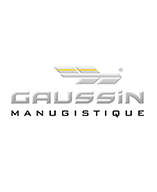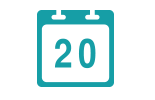 date of creation
1880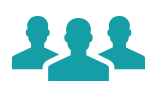 number of employees
60
Key facts
Gaussin Manugistique is a French company specialised in engineering and wheeled material handling systems. The company provides custom solutions for its clients in their material handling activities, especially in the operation of port terminals.
Description
From auditing to the construction and maintenance of machinery, Gaussin Manugistique provides services responding to needs such as optimising production lines while still assuring a lower cost for clients. In order to accomplish the automation of its material handling services, Gaussin builds custom interfaces and software to go along with its motorised machinery, designed to meet the needs of international port operators.
In 2015, Gaussin Manugistique took in 6.66 million euros in consolidated revenues and has an order book worth an estimated 122 million euros for the next 5 years.
Since Christophe Gaussin took over as the head of the company, R&D has taken on considerable importance in the firm's activities. By modernising and motorising its vehicle and machinery lines, the company is positioning itself for the future and taking full advantage of the opportunities offered by its transformation. Thanks to significant research and development spending, the company has registered no less than 50 patents over the last 10 years. The development of the ATT product line (Automotive Terminal Trailer) in 2012, designed to operate in harbour environments, is a key moment for the company, allowing its customers to increase their rate of discharge and at the same time diminish their environmental footprint by half.
Internationally, Gaussin is present in more than 20 countries. In 2015, export activity represented about 98% of Gaussin's revenue, 65% of which was in Southeast Asia.
History
Gaussin Manugistique is a family company created in 1880 by Eugène Gaussin. It is specialised in manufacturing transportation and materials handling machinery for port operators.
When Gaussin was first founded at the end of the 19th century, its main business was building metal structures and equipment, notably for the construction of the railroad between Hanoi and Saigon in Vietnam. Over the course of generations, Gaussin's activities have changed along with new modes of logistical transportation. In the late 1980s, the company embarked upon a major strategic turning point brought upon by the rapid adoption of containerization methods across the world. Under the direction of Henri Gaussin, father of the current CEO Christophe Gaussin, the company became specialised in the creation and operation of non-motorised industrial trailers. When Christophe Gaussin took over leadership of the company in 1995, he further accelerated the firm's development by developing a line of motorised material handling equipment. He pushed the company to move toward 100% automation in the midst of a favourable market that was heading toward full automation, not only for cost savings but also for improved security. In July 2006, the company went public on the open market under the guidance of Christophe Gaussin, then was listed on Alternext in 2010. In 2014, Gaussin Manugistique partnered with BA Systèmes, a company specialised in robotics, to create a startup called Port Automation Systems that is entirely dedicated to port automation. This market is already attracting the interest of major actors such as the ports of Singapore and Morocco, and is being used for the extension of Tanger-Med II, where 50 ATT and PowerPacks were already delivered by Gaussin in 2013.