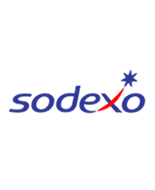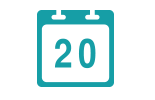 date of creation
1966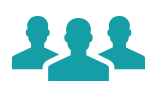 number of employees
420,000
ACTIVITIES
Sodexo provides a very wide range of services for its more than 75 million clients. These services include construction, reception services, sterilization of medical equipment, cleaning, foodservices, wellbeing of senior citizens, logistical support to the military, healthy workplace environments, company concierge services, childcare and prisoner rehabilitation. Sodexo combines these services, involving more than 100 professions, and delivers them to its clients with the general aim of improving the quality of life.
HISTORY
In 1966
Pierre Bellon launches Sodexho (for Société d'Exploitation Hôtelière) in Marseille, France. The new company was founded on the Bellon family's experience of more than 60 years in maritime catering for luxury liners and cruise ships. Sodexho's first operations were food services for company's, schools and hospitals.
In 1971, Sodexho began its international expansion with a contract for a Brussels hospital. In 1975, Sodexho broadened its activities to include remote-site management for large onshore and offshore sites, first in Africa, then in the Middle East. In 1978, Sodexho entered the voucher business in Belgium and Germany. Vouchers are a system for employers to pay employees in lieu of a monetary payment. They include meal, childcare and gift vouchers. The 1980's saw Sodexho expand further into the Americas and a public floatation in France. The 1990's and early 2000's saw a series of acquisitions and mergers as the company further diversify and expand in Japan, Russia and Eastern Europe.
In 2005, Michel Landel was appointed Chief Executive Officer, succeeding Pierre Bellon, who continues as Chairman of the Board of Directors. In 2008, Sodexho simplified the spelling of its name to 'Sodexo' and developed a new logo.
Sodexo's mission – to improve the quality of life, has remained basically unchanged for 45 years. However the company's range of professions has become considerably more diversified. This has been a response to the increasingly diverse and complex needs of its clients and consumers.
Sodexo's corporate origins were in food services, but today Sodexo provides maintenance technicians, concierges, laundry workers, trainers, childcare specialists – in fact more than 100 professions working to improve the quality of life of its clients and customers.
In 2011, now one of the largest and most diverse multinational companies, Sodexo entered an 8-year contract with the U.S. government, committing itself to provide food services to thirty-one United States Marines Corps mess halls.
DESCRIPTION – KEY FACTS
Sodexo's operating profit for the financial year 2012 was USD984 million from a consolidated revenue of Euro €18 billion.
Women make up 23% of Sodexo's top executives and 38% of its Board of Directors.