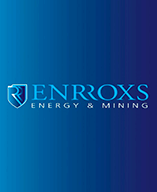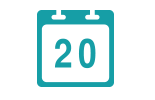 date of creation
2011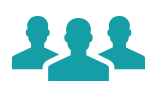 number of employees
Activities
ENRROXS Energy & Mining is an international group founded by Michael Reza Pacha. The company operates in the energy sector and in the production and extraction of raw materials.
History
ENRROXS Energy & Mining was founded in 2011 by Michael Reza Pacha. The group's activities are vast and varied, such as energy conductors.
ENRROXS operates primarily in the commercial petroleum production process in Turkmenistan and the Middle East. Over the past seven years, the company has produced and supplied a diverse portfolio of petroleum products, as well as drilling fluid, minerals and chemical products to the petroleum industry.
Recently, ENRROXS has signed a contract with an Emirati petroleum group. The group, founded by Michael Reza Pacha, supplies technologies to secure and optimize the extraction of first materials and also provides cementing services as well as coiled tubing.
In addition, ENRROXS aims to conduct its activities while respecting workers' optimal conditions, and to develop solutions which respect environmental concerns. Consequently, ENRROXS' activities follow a certain number of international norms, notably work safety, employee health, and the protection of the environment.
Description / Key Facts
The ENRROXS Group consists of many subsidiaries:
MGM Mines is the subsidiary specialized in mineral exploration and extraction. At the heart of this activity lies the prospecting of mineral deposits and their extraction. This subsidiary is mainly active on the AFrican continent. With 15 exploration permits in West Africa, and two permits in East Africa as well as participation in a mine in Mali, Enrroxs controls multiple mining operations throughout the African continent.
The company, mainly based in Mali with offices in Bamako, is currently growing throughout the African continent. It has opened a branch in Addis-Abeba (Ethiopia) and is about to open other offices in many other African countries.
Smart Solar System Solutions (4S) is another subsidiary company of the Enroxxs group which focuses on solar energy solutions (development, financing, installation and infrastructure maintenance). The primary target of this is mining companies which seek to benefit from lower energy costs without having to implement a large investment.
The company is an independent producer of electricity which supplies electricity to any business using diesel generators or which are connected to a weak energy and expensive energy grid, and to any mining company which desires to reduce its energy costs by adopting long-term solutions like hybrid solar.
4S' objective is to supply supplementary electricity to mining operations, to reduce their global costs in the long term, and provide tailored expertise in financial engineering to minimize, to the largest extent possible, their capital expenses.
Caspian Energy Solutions
Caspian Energy Solutions (CES) is a subsidiary company of the Enrroxs Group which proposes technical solutions aimed at optimizing the offshore and onshore extraction of petroleum. The main specialty of this subsidiary resides essentially in cementing services as well as coiled tubing.