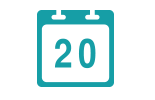 date of creation
2005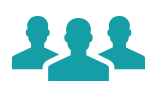 number of employees
Quick Overview
The company currently operates rail and bus links between Moscow city and its three airports, known as the Moscow Aviation Cluster. Aeroexpress previously operated airport-city rail links in the cities of Vladivostok and Kazan but these were since terminated.
History
The company began operating passenger services in May 2007 between Kievsky station and Vnukovo airport and by July was also running services between Paveletsky station and Domodedovo airport. By August of the same year the company had already serviced over 1 million passengers.
In August 2009 an Aeroexpress terminal at Belorussky station was opened and a regular service established. A new Metro+ fare was introduced to cover Aeroexpress routes and tickets for the high speed train were made available for purchase in airline ticket offices. 
Aeroexpress was awarded a Global Air Rail Award in 2011, the first international award dedicated to the air-rail link market. Aeroexpress was the winner in the 'AirRail Link of the Year' category, beating out MTR Corporation Ltd from Hong Kong, KLIA Express in Malaysia, Arlanda Express from Sweden and Flytoget Norway. By October 2012 the company had transported 70 million passengers.
In July 2012 Aeroexpress started a regular train link between Vladivostok and Vladivostok International Airport in the far east of Russia, and in May 2013 an Aeroexpress link began between Kazan and Kazan International Airport, with a 20 minute travel time. Both services would be terminated and given over to local companies due to a lack of profitability in 2015, with the company focusing instead on better serving the Moscow Aviation Cluster.
Description
Aeroexpress is owned at 25% by Russian Railways, with the rest of the company being split between three other shareholders: Transgroup AS, Iskander Makhmudov and Andrey Bokarev.
The company uses electric multiple units built by the Swiss Stadler Rail and Demikhovo Machine Building Plant in Russia, a subsidiary of Transmashholding.
In October 2017, Aeroexpress put double-decker trains, produced by the Swiss company Stadler, into operation. The new-generation trains serve the Odintsovo – Belorussky Rail Terminal – Sheremetyevo Airport and Paveletsky Rail Terminal – Domodedovo Airport routes. The company operates a total of eleven double-decker trains. Each carriage features several screens, power sockets, easily adjustable comfortable seats, and baggage racks. The company also operates seven single-decker vehicles, which were manufactured at the Demikhovsky Engineering Plant, and two high-speed Lastochka trains.
In recent years, Aeroexpress has focused on reducing the headway between services, providing easier payment and booking options and improving passenger comfort, rather than expanding the areas they work in.