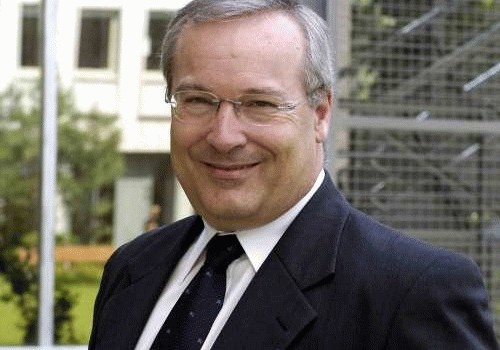 Jean-Georges Malcor, born September 4th 1956, is the CEO of CGG Veritas.
Education
Jean-Georges Malcor received his diploma at l'Ecole Centrale de Paris. He then went on to receive his Masters of Sciences at Stanford and a doctorate from l'Ecole des Mines.
Career
In 1987, Jean-Georges Malcor joined the Division of Underwater Activities for Thalès. In 1990, he flew to Australia, where he became CEO of Thomson Marconi Sonar Australia, then returned to France in 1991 where he worked to become the Marketing and Communication Director and Director of International operations of Thomson Sinatra Underwater Activities in 1993.
In 1996 Jean-Georges Malcor returned to Australia where he was named CEO Of Thomson Marconi Sonar Australia, then the director of a joint venture with the Australian Defence Industry. In 2002, he became Director of International Operations of Thalès International
Between 2004 and 2009, Malcor was the Deputy Director of Thales, in charge of the Naval Division. In 2009, he was named COO and head of the Aeronautics Division. Since 2009, he has been the Senior Vice President of Activities in Continental Europe, Turkey, Russia, Asia, Africa, the Middle East, and Latin America.
After this rich tenure, filled with experience in advanced technologies, he rejoined CGG Veritas, a leader in the Oil Industry with an annual revenue of 3 billion dollars, where he became CEO in July 2010.
Jean-Georges Malcor has handled prestigious international clients like Total, Exxon, BP, and Shell, French national companies like Petrobras or Armaco, as well as small independent clientele.
Anecdotes
Throughout the course of his career, Jean-Georges Malcor had the ability to travel all over the world, particularly to Saudi Arabia and Alaska. The preservation of the ecological conditions and underground exploration are equally important to Malcor, even if it represents a financial burden to the company, which his clients appreciate. With the continued threat of a hydrocarbon shortage, he has challenged himself to find new potential markets and clients. In the last few years, CGG Veritas has continued its ascension, doubling in size, with a new offer in Algeria for a 3D vibroseismic study.