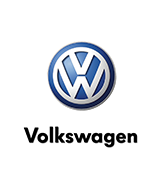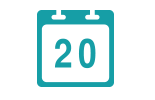 date of creation
1937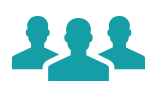 number of employees
592 586
Volkswagen is a German international car manufacturer headquartered in Wolfsburg, Germany. The company designs, manufactures and distributes cars, motorcycles and other motor vehicles and machinery. The financial department of the group provides leasing services.
The brands owned and distributed by the group are: Volkswagen, Audi, Skoda, Seat, Bentley, Porsche, Bugatti, Ducati, and Lamborghini. In terms of sales, the best-selling brand is Volkswagen with over four million vehicles sold in 2014, followed by Audi with more than a million vehicles sold that year.
In total, the company sold ten million vehicles in 2014, an increase of 5 percent over 2013. In Western Europe, 25 percent of the cars sold were built and distributed by the Volkswagen Group.
The Group has 106 production sites and produces more than 310 models.
The company's shares are owned by members of two families, the Piech family and the Porsche family. Together, they hold the majority of the group's share capital.
The group has 592,586 employees.
In September 2015, the group changed its management team in the face of revelations that vehicles were equipped with software that produced inaccurate emissions readings. More than eleven million diesel vehicles worldwide are equipped with this software.
History
The history of Volkswagen is closely intertwined with the history of Germany. The company was founded in 1937 as a state-owned company, supported by Adolf Hitler and the German Chancellor. Very soon, a well-known automotive engineer Ferdinand Porsche joined the company. Since 1934, Ferdinand had been working on a project called the "People's car" that was envisioned by the chancellor. Germany had already built highways all over the country and produced all the needed raw materials, so when Ferdinand Porsche, who studied manufacturing in the United States, came up with the idea an affordable vehicle with low fuel consumption, the first prototype of the Kdf-Wagen was quickly produced. All over the world, it became known as the "Beetle." The car was produced by the Wolfsburg factory.
During World War II, the factory manufactured vehicles for the army. After the war, a British army officer Ivan Hirst led the restoration of the factory. Under his guidance, the factory produced cars for the British army and continued the production of the famous Beetle. After 1949, the company was managed by the government of West Germany. In 1964, the Volkswagen group acquired Audi, Seat and Skoda.
Since 1970's, Volkswagen has developed a wide range of models, the most popular being Golf, Passat and Polo.
Key facts
Volkswagen, one of the world-leading automobile manufacturers, was founded in 1937 and is headquartered in Wolfsburg. The company operates 12 car brands and employs more than 590,000 people worldwide.