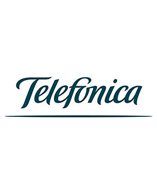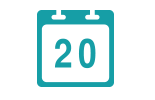 date of creation
1924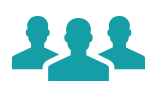 number of employees
133,263
ACTIVITIES
Telecommunications
HISTORY
Telefonica was founded in 1924 in Madrid. In 1945, the Government of Spain acquired 79.6% of the company's shares. In 1960, Telefonica became the largest enterprise in Spain, with 32 000 employees and 100 000 shareholders.
Until the liberation of the market 1997, the company was the only telecommunications operator in Spain.
In 1990, Telefonica launched operations in Argentina (TASA) and Chili (CTC), and in 1994 – in Peru (TdP). The same year, the company began to offer mobile services through its subsidiary Movistar. In 1995, Telefonica entered the internet market with the brand "Infovia", and began to provide ADSL services in 1999.
In 1998, Telefonica reached the Brazilian telecom market. Currently, the company's subsidiary Telefonica Vivo in Brazil generates about 45% of total revenue of Telefonica in Latin America.
In 2006, Telefonica became the major shareholder of Colombia Telecom. In 2009, the company also acquired shares in China Netcom.
DESCRIPTION / KEY FACTS
Telefonica is a global telecommunications operator based in Spain. The company provides telecommunication services in Europe and Latin America, reaching 24 countries.
As of December 2013, total amount of Telefonica's customers reached 323.1 million.  In terms of market capitalization, Telefonica is the 7th largest company in the telecom sector worldwide.
Telefonica is listed on the main Spanish stock markets (Madrid, Bilbao, Valencia and Barcelona), as well as on the New York, London, Buenos Aires and Lima stock markets.