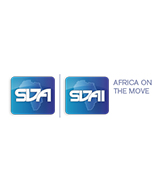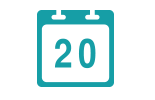 date of creation
2008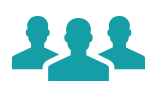 number of employees
3 000
Activities
Distribution of vehicles, equipment for public works, construction, forestry, mining and agriculture in more than 25 Africa' countries.
History
The Société de Distribution Africaine (SDA) and the Société de Distribution Africaine Internationale (SDAI) were established in 2008 and 2012 respectively, but their roots go well back into the nineties of the former century, when Demimpex, specialized in the sale and export of spare parts to Africa was established. Demimpex was founded in 1991 by Philippe de Moerloose, a Belgian businessman born in DRC. The company grew quickly, on the one hand through organic growth and joint ventures, on the other hand through the acquisition of competitors such as Vehicle Repair Parts (VRP) in 1995, Transco in 1999, Auto Transport Company (ATC) in 2001 and the Multitech network in 2011.
The development of the SDA-SDAI consortium continues after 2010 – in 2011, four fully separated subsidiaries were established: Swedish Machinery and Trucks (SMT Group), Tractafric Motors Corporation (TMC) –a joint-venture with Optorg Group-, DEM Group and SDIAG Group.
All subsidiaries having set up the necessary structures and recruited talented and experienced people, are now concentrating on developing their activities, with SDA and SDAI giving them corporate support.
Description / Key Facts
The Société de Distribution Africaine (SDA) and the Société de Distribution Africaine Internationale (SDAI) group and structure the businesses active in the distribution of new vehicles and equipment in Africa. With a constant desire to diversify, Philippe de Moerloose and the SDA-SDAI consortium are key players in the African logistics market.
The SDA-SDAI consortium offers a complete range of high quality products and solutions as well as the best after sales service, at competitive prices, in 27 African countries. The distributed range covers cars, buses and trucks, machinery for public works and construction, and equipment for
farming, forestry and mining.
Its extensive knowledge of Africa, drawing on two decades of presence on the continent, makes the SDA-SDAI consortium a real asset to its partners, customers and suppliers.
Dynamic and competent, the SDA-SDAI consortium is always looking for new business opportunities, while mitigating the risks specific to the emerging markets.
The SDA-SDAI consortium and its 3,000 employees achieved a turnover of 450 million euros in 27 African countries. For the past decade, the Group has had an annual growth of over 15% year on year.