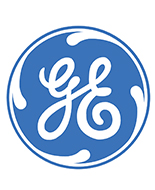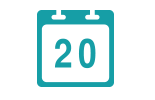 date of creation
1882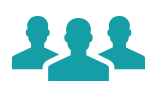 number of employees
305.000
ACTIVITIES
General Electric is based in the USA; this American conglomerate is ranked as the 3rd world's biggest company by Forbes 2000.
HISTORY
Thomas Edison, who invented the light bulb, founds General Electric in 1878 in New Jersey. Thanks to Edison's genius in the beginning and many inventions General Electric grows and ultimately becomes one of the world's major and most dynamic corporations. General Electric is even a successful conglomerate by the 1960s, at an era when this business practice was not yet common.
General Electric's success first comes with inventions and innovations in the areas of power transmission, electric lighting, transportation and medical equipment. As years pass, General Electric also continues to create specialised branches, ranging from electric fans to aircrafts. For instance, in the beginning of the 20th century General Electric was the pioneer in several areas: the first radio broadcast, the first electric toaster, the biggest electrical facility in the world in the Panama Canal, the first jet engine and innovation in radar technology.
DESCRIPTION – KEYS FACTS
The American company General Electric or GE is operating in four sectors: technology infrastructure, consumer and industrial, energy and capital finance.
General Electric is based in the Connecticut, Fairfield. As a multinational conglomerate corporation, GE is the 14th most profitable company in the USA and the 6th biggest American company by revenue. In 2012, General Electric's revenue is 147.35 billion USD.
In detail, General Electric supplies the following products and services: electrical distribution, appliances, consumer electronics, lighting, energy, gas, oil, electric motors, aviation, weapons, wind turbines, financial services, locomotives, water, software and healthcare.