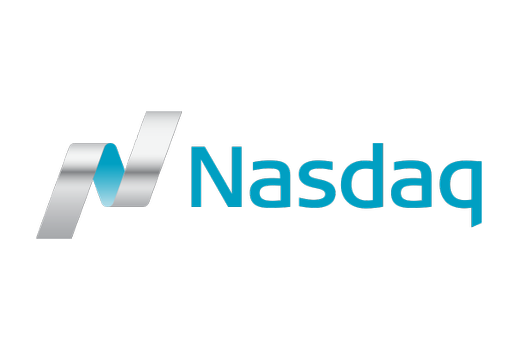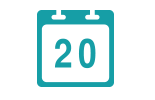 date of creation
1971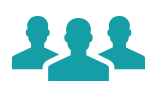 number of employees
4,099
History
Nasdaq ((National Association of Securities Dealers Automated Quotations) was created in 1971 as the first electronic stock market in the world. It began trading in February of 1971 but initially could not carry out any trading so only provided automated stock quotations.
It deals in both listed stocks and also OTC stocks (Over the Counter). Although not as large as the New York Stock Exchange, it is the largest trading platform for technology stocks and among the companies listed on Nasdaq are Intel, Facebook, Apple, Microsoft, and Amazon. It now has almost 4,000 companies listed and has the greatest trading volume in the U.S. with a market capitalization of over $10 trillion.
Nasdaq has frequently been at the forefront of innovation in the trading industry; it became the first stock exchange to launch a website, the first to sell in-house technology to other exchanges, and the first to use cloud-based storage for its records.
In order to be accepted for listing on Nasdaq, a company has to meet certain requirements and satisfy the exchange that they meet their criteria on liquidity, finances, and their corporate governance structure. They also have to be registered with the SEC Securities Exchange Commission).
By 1981, Nasdaq had captured 37% of the total U.S. securities market. That figure had grown to 46% by 1991. In 1998, it was the first American stock market to trade online.
Over 2000 and 2001, FINRA (Financial Industry Regulatory Authority, known as NASD – National Association of Securities Dealers when they founded Nasdaq) sold all its interest in the exchange. This was followed by Nasdaq becoming a public company in July of 2002 via an IPO (initial public offering).
Among a number of mergers and acquisitions, the major one occurred in 2007 when Nasdaq merged with the Nordic exchange operator, OMX, a move which vastly expanded its global reach and ability to do business. The acquisition cost Nasdaq $3.7 billion. The move for OMX came after two failed attempts by Nasdaq to buy the London Stock Exchange (LSE). Their bid, thought to be around $5.4 billion, was rejected as being too low. Despite that failure, Nasdaq managed to acquire a 30% stake in the LSE.
Nasdaq's trading consists of three main tiers:
Global Select Market: The 'elite' market trading stocks of some 1,200 US and global companies. Companies here must meet the very highest standards before admission. Nasdaq analysts review the performances of companies in their second tier, and will promote companies if performing well and eligible.
Global Market: Seen as the mid-capitalization market, this tier consists of around 1,500 companies listed in the US or on international markets.
Capital Market: Designed to trade in companies with relatively small market capitalizations.
Description
Nasdaq is an American stock exchange, second only in size to the New York Stock Exchange. It is a subsidiary of Nasdaq, Inc., which also own several other American exchanges as well as Nasdaq Nordic (formerly OMX).
The technology Nasdaq has developed now powers over 100 different markets in 50 countries worldwide.
They are primarily known for trading in technology firms such as Apple and Microsoft.