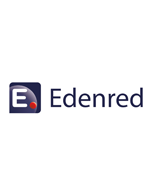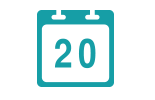 date of creation
1954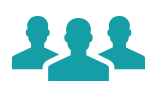 number of employees
6,000
ACTIVITIES
Edenred SA has as main objective to design services for companies, clients and public sectors in order to make employees' lives easier and promote efficiency in organizations worldwide. The company is a World Leader in the provision of prepaid corporate service vouchers, that is, employees' benefits products such as food and meal vouchers:
– The Ticket Restaurant allowing employees to buy a balanced lunch outside their office.
– The Ticket Alimentation increases employees purchasing power in grocery shops around.
– Nutrisavings offers discounts, cashback, and eCoupons on healthy food.
The numerous benefits – in form of vouchers – that Edenred SA offer to its employees range from childcare, holidays, fuel purchase, commuting expenses as well as gift cards and other incentive and reward products. The wide array extends to social benefits programs including basic necessities like food, housing, hygiene, retirement, health insurance and so on. The Group also helps public institutions in managing social programs.
Examples of the benefits offered:
– Employee Benefits: Luncheon Vouchers, Flexible Benefits Childcare Vouchers, Cycle2Work, Employee Savings,
– Expense Management: Premium Card, Eyecare Vouchers, Clean Way Vouchers
– Incentives, Rewards & Motivation: Incentive Award Card, Compliments Card, Travel Clubs, Single Store Vouchers
– Communications Services: A range of solutions to help organizations engage and motivate their staff.
HISTORY
Edenred counts 50 years of innovation and success.
The Crédit Repas Company was created in 1962 by Frenchman Jacques Borel who launches the meal
voucher and it is only in 1967 that it is officially recognized as a real employee benefit. In 1968,
Crédit Repas becomes Ticket Restaurant.
The concept was exported to Spain, Brazil, Germany, Belgium and Italy in 1976. 1981 sees the settlement in Mexico and in 1982, Ticket Restaurant is implemented in 8 different countries distributing
165 million vouchers annually and working with 70,000 affiliated restaurants. In 1983, Accor Group was born from the merge of Novotel and International Ticket Restaurant. Food vouchers launched in Mexico during the same year allowed underprivileged to have access to food products.
In 1985, Ticket Restaurant's activity starts in Portugal and Sweden and U.S. implement employee assistance through payment of Health and transportation expenses. In 1988, the concept is settled in Argentina. Launched in Venezuela in 1990 and in Sweden in 1991, Ticket Restaurant reaches Turkey in 1992 followed by Austria, Luxembourg and Czech Republic in 1993.
In 1994, it set up in Uruguay and Hungary while France created in incentive and motivation vouchers to reward performance. Launched in Columbia in 1995 and in Greece in 1996, TR is awarded the ISO 9002 Certification in 5 countries. The Netherlands, India and Poland opened up to the vouchers service in 1997.
By then, 10 million users in more than 26 countries benefit from the meal vouchers.
Subsidiary of the Accor Group since 1983, Ticket Restaurant entity becomes Accor Services in 1998 and establishes itself in Romania and Chili; it also sets up a health voucher in Austria in the same year. In
1999, TR extends to Lebanon while India and Argentina become ISO 9002 certified for the Services operations. In 2000, TR is settled in China and in Ireland upon the acquisition of Irish Luncheon Vouchers.
Between 2000 and 2010, Accor services covered South Korea, Singapore, Taiwan, Hong Kong, South Africa, Morocco and offered an array of services ranging from online programs, service management training, corporate universities to name a few.
In 2010, as a part of a proposal to demerge Accor's Hotels and Prepaid Services businesses, Accor
Services changed to Edenred. Independent, innovative and opened to new challenges, the Group set its
Business transformation project "EDEN" from the French Group mission "Entreprendre Différement
Ensemble" and sets forward to generate substantial growth.
In 2014, Edenred confirms it will invest in technology development seeking to move towards a digital format aiming newer markets.
DESCRIPTION / KEY FACTS
Since 2011 Edenred has been included in the FTSE4Good and in the Dow Jones Sustainability Indices since 2013. Edenred SA [EDEN] is traded on the NYSE Euronext Paris Stock Exchange.
In terms of Total Revenue, Edenred generated €1,030 M and has an Operating Revenue of €950 M. Total volume of service vouchers issued totals €17.1 billion.
Net profit, Group share: €160 M
Recurring profit after tax: €193 M