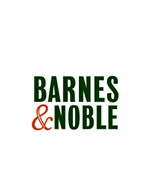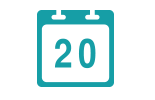 date of creation
1917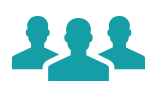 number of employees
30.000
ACTIVITIES
The American chain of bookstores Barnes & Noble is present in 50 American States and operates over 700 bookstores as well as 600 College Booksellers LLC for college students.
HISTORY
In 1917, Gilbert Clifford Noble and William Barnes enter into a partnership and start a bookshop called Barnes & Noble. In 1932, the Barnes & Noble bookstore is moved to its current location, on 5th Avenue. In the 1940s, Barnes & Noble opened bookshops in Chicago and Brooklyn. Barnes & Noble also significantly expands and opens stores next to Harvard, Northeast colleges and on the 23rd Street in Manhattan in the 1950s and 1960s.
In the 1970s, Barnes & Noble is acquired by Leonard Riggio and the 5th Avenue store is changed into the "largest bookstore in the World"; the company also launches TV advertisements. Barnes & Noble also bought the bookstore chains Marboro Books and Book Masters. Barnes & Nobles' biggest acquisition takes place in 1987 when it buys B. Dalton Bookseller, with 797 stores, and Doubleday Book Shops. Barnes & Noble improves its concept of superstores in the 1990s and starts selling books on the Internet in the 2000s.
DESCRIPTION – KEYS FACTS
Barnes & Noble is the biggest chain of bookstores in the USA. It is based on 112, 5th Avenue, Manhattan, New York City. Several Barnes & Noble bookstores contain a Starbucks Coffee. In all Barnes & Noble owns about 700 shops which are located in 50 States across the USA. It also operates 686 college bookstores called Barnes & Noble College Booksellers LLC. In 2012, the total revenue of Barnes & Noble was 7.19 billion USD.
Barnes & Noble is part of the Fortune 500 Company and a leader in sales of educational products and digital media. Barnes & Noble also owns the world's biggest eBook store, Nook Bookstore.