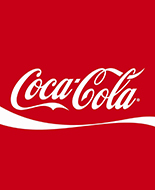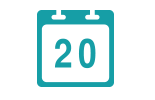 date of creation
1886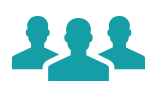 number of employees
146,200
ACTIVITIES
Coca-Cola, or the Coca-Cola Company, is based in the USA. This corporate beverage company sells drinks in almost all countries in the world.
HISTORY
John Pemberton, a pharmacist in Atlanta, develops and starts selling a drink that he names Coca-Cola, in 1886. In 1891, the businessman Asa Gigs Candler, acquires the right for the drink and transforms it into a business. From this date, Coca-Cola gets to be marketed and sold through an aggressive promotion campaign. In 1899, Joseph Whitehead and Benjamin Thomas acquire the exclusive right to bottle and sell Coca-Cola.
In 1919, Ernest Woodruff buys Coca-Cola from Candler, and his son Robert spent the next 60 years introducing the Coca-Cola drink in every single country in the world, through various clever ways such as the 1928 Olympic Games in Amsterdam or the US Army soldiers during the Second World War. The Coca-Cola Company also launched drinks with new flavours, such as Fanta (in the 1950s), Sprite (1961), TAB (1963) or Fresca (1966).
Marketing and advertisement takes an even more important place in Coca-Cola's business strategy as the Coca-Cola Company reaches milestone locations such as China in 1978. Coca-Cola also associations its name with sports in the 1990s: NASCAR, the NBA, the FIFA World Cup, etc.
DESCRIPTION – KEYS FACTS
The Coca-Cola Company is a multinational beverage corporation based in Atlanta, USA. Coca-Cola mainly manufactures markets and retails non-alcoholic drinks. The Coca-Cola Company's most famous product is the Coca-Cola drink, but Coca-Cola also sells more than 125,000 products under about 500 brands across the globe. The drink, Coca-Cola itself, is available in about 200 countries.
The Coca-Cola Company sells 1.7 billion drinks every day, across the globe. In 2012, Coca-Cola's revenue was 48.01 billion USD. The Coca-Cola Company is proud of its retailing system, called "the Coca-Cola system", which is mainly based on the principle that Coca-Cola is a global company but operates on a local scale.