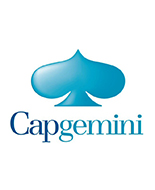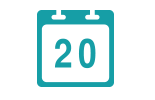 date of creation
1967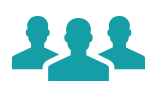 number of employees
125,110
ACTIVITIES
Information Technology (IT) services including consulting and outsourcing. The Capgemini Group assists its clients to improve their competitiveness and corporate performance.
HISTORY
Capgemini was founded in Grenoble, France in 1967 by Serge Kampf. The company was inaugurated as the Société pour la Gestion de l'Entreprise et le Traitement de l'Information (Sogeti). Its first commercial activities were as an enterprise management and data processing company.
In 1973 Sogeti began a series of major corporate acquisitions that have resulted in the multinational giant that Capgemini in today. Its first acquisition was to purchase a majority stake in CAP – a major European IT services competitor. In 1974 Sogeti acquired Gemini Computers Systems, a US company based in New York. In 1975, following the two major acquisitions of CAP and Gemini Computer Systems, Sogeti renamed itself as CAP Gemini Sogeti. Further acquisitions and mergers followed until in 1996, the company name was simplified to Cap Gemini. A new corporate logo helped all operating companies worldwide to be re-branded as Cap Gemini. In April 2004, the Group reverted to Capgemini (its current name). In September 2006, Capgemini acquired a 51% shareholding in Unilever India Shared Services Limited (Indigo). The company had operating centres in Bangalore and Chennai with approximately 600 employees. In October 2006, Capgemini deepened its presence in India with the acquisition of Kanbay International for US$1.2 billion. The acquisition increased Capgemini's India staff to approximately 12,000. In September 2010, Capgemini announced the acquisition of CPM Braxis, the largest Brazilian IT consultant company. In June 2011, Capgemini global presence was extended to China with the acquisition of Praxis Technology, a utility industry specialist.
DESCRIPTION – KEYS FACTS
In 2012, Capgemini reported operating income of Euro €601 million and a profit of Euro €370 million. The company has total assets in excess of Euro €10.6 billion