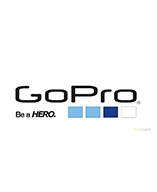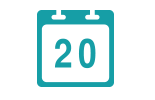 date of creation
2002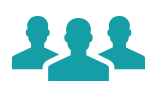 number of employees
860
GoPro, headquartered in San Mateo, California, produces hands free shock- and waterproof cameras. Between 2012 and 2013, the revenues of the company almost doubled, increasing from 526 million USD to 985 million USD. Interestingly, the turnover of the company in 2011 was only 234 million USD. Since few years, GoPro experienced a tremendous growth. Company's profits jumped from 32 million in 2012 to 60 million a year later. Cameras and accessories sales boosted: in 2013, GoPro sold 3.84 million cameras against 2.31 million in 2012 and 1.14 million in 2011. The main market for GoPro cameras is the United States, and the second largest market is France.
GoPro has already brought several generations of the camera to the market. In October 2012, the company introduced "HD Hero", the third generation camera, much more compact in size and equipped with a Wi-Fi.
On 30 September 2014, the company had 869 employees. Since 2011, GoPro hired more than 660 people, growing from 49 employees as of December 31, 2010 to 718 employees as of March 31, 2014.
Between the first quarter of 2013 and the first quarter of 2014, GoPro investments into research and development increased by more than 16 million USD. At present, GoPro holds 42 patents in the United States.
On 26 June 2014, GoPro was listed on the NASDAQ, an American exchange platform for technology stocks. The GoPro shareholders raised $ 427 million, selling the shares for 24 USD each.
The use of social media and the idea to involve famous athletes played a crucial role in success of the company. GoPro is often cited as an example for the most successful social media advertising strategy.
The current challenge of GoPro is the new competition on the market. Indeed, since 2012, several competitors, including Sony's Action Cam, embarked on the mini camera market. The advantage of these new products created by big brands is that they are backed by well-established structures, worldwide brand recognition and enormous marketing and R&D resources. To stay ahead of competition, GoPro took a decision to expand into video distribution segment, and invited a former Skype CEO to join its team.
History
The history of the company goes hand in hand with the history of its creator and founder Nicholas Woodman. It all began during his trip to Australia. To record beautiful surfing videos, Nick Woodman took a small camera and a Velcro strap. When he came back to California, he created a prototype of a shockproof camera that could be easily fixed on the body. Indeed, at that time, water-resistant cameras were not very convenient to use. Nick Woodman felt that there was something to do about it. In 2002, he produced the first prototype camera, working alone in his garage, investing all the money he earned from selling Indonesian belts on the beaches of California, and also borrowing some money from his parents. That's how the Woodman Labs was born.
The special feature of GoPro camera, beside its size and robustness, was an adaptable belt that fixed the camera firmly enough even for the extreme sports athletes, such as surfers, snowboarders and skateboarders.
To sell his first product, Nick Woodman embarked on a trip around California in his Kombi car, and presented his creation to surf shops. He also sold the camera directly to athletes. In the beginning, he sold the camera to his friends, and then began to distribute it among professional athletes. In 2005, he founded Woodman Labs and began larger scale production. The new cameras could make high resolution video, weighted less than 200 grams and were only 6 inches wide. Ten years later, the cameras have been significantly improved. Nowadays, GoPro cameras have WiFi connection, and can record at faster frame rates.
The marketing success of GoPro cameras is directly linked to the numerous video that appeared on the Internet. One of the most famous episodes in the history of the brand is the video of Felix Baumgartner fall from the stratosphere recorded on GoPro camera in 2012. This video was watched by 30 million people.
In June 2014, the company went public, selling shares for $24 each.
Key facts
GoPro, a company founded in 2002 and headquartered in San Mateo in California, is camera manufacturer with more than 860 employees.