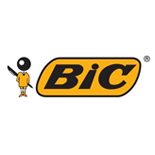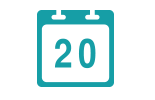 date of creation
1945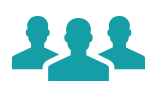 number of employees
9,256
HISTORY
In 1945 Marcel Bich left his job as a production manager for an ink company, and began working with Edouard Buffard in a factory in Clichy, just outside Paris, making parts for fountain pens and mechanical pencils. It was during this time that he realized the enormous potential for the affordable ballpoint pen. He adapted and improved a process originally invented by the Hungarian Laszlo Biro and in December 1950 he launched his own ballpoint pen in France under the brand name 'Bic'. The pens proved reliable and achieved immediate success in Europe with annual sales exceeding $5 million by 1955.
Bich then turned his attention to marketing his products in the United States. In 1958 he purchased the Waterman Pen Company for US$1 million, and established the headquarters of the new Waterman – Bic Pen Corporation in Milford, Connecticut, USA.
In the early 1960s Waterman-Bic launched an aggressive television advertising campaign that boasted that their US$0.29 cent pens would write 'first time, every time' which evidence provided in a range of extreme scenarios, including being shot from guns, fire-blasted and strapped to the feet of ice skaters.
Bic applied an innovative marketing and distribution strategy to sell its products through grocery stores and popular small shops near schools, rather than in the department stores that traditionally sold the more expensive pens.
By 1967 the company was turning out nearly 500 million pens annually. The Bic pen was compared to the Ford motor company, in terms of producing a cheap and serviceable model for consumers.
In the 1970s the Bic Corporation began its diversification into disposable cigarette lighters to compete against the luxury models. In 1972 the company began test marketing a disposable lighter that also had the quality of durability. Bic introduced this lighter in 1973. By 1984 Bic had control of 65 percent of the US market for disposable lighters. By the mid-1990s lighters accounted for 24 percent of the company's sales and continued to be profitable spite of increasing competition from China and Thailand.
In 1975 Bic introduced a disposable plastic shaver in Europe, to compete with the market that had been dominated by Gillette since 1903. Bic again relied on clever catchy television commercials to market its products, and by the end of 1979 Gillette and Bic each controlled about 50 per cent of the market for disposable shavers, which had grown to represent 20 percent of the total market for wet-shave razors.
The company's share price climbed astronomically in the early 1990s, rising from US$8 a share in November 1990 to peak at US$41 by March 1993. The company led the market for pens sold to individuals, particularly children and teenagers, and had enhanced its line with many attractive new models featuring bright colors and graphics wrapped around the barrel.
The 2000's witnessed a programme of diversification and global expansion by Bic through the corporate acquisition of Pimaco in Brazil in 2006, Atchison Products in 2007, Norwood Promotional Products in 2009 and Sologear in 2011.
In 2005, the iconic Bic Cristal ballpoint pen and the Bic Maxi lighter were made part of the architecture and design collection of the Museum of Modern Art in New York.
DESCRIPTION – KEYS FACTS
Bic Corporation recorded net sales of €1,887.8 million euros for the 2013 financial year, resulting in a gross profit of €929.5 million euro. A total of €33.5 million euro was spent in 2013 on research and development of new products.