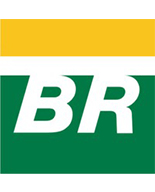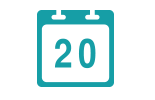 date of creation
1953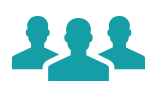 number of employees
74 240
Petrobras is a Brasilian-based international oil and gas corporation specialized in extraction, refiting, transporting and distribution of petrolium. Headquatered in Rio de Janeiro, Petrobras Group includes about 200 Brasilian companies and is ranked 15th in the list of the global largest oil and gas companies.
Petrobras is a world leader in development of off-shore deep-water and ultra-deep water drilling technology. The group owns a world record, having performed drilling operations in the off-shore fields as deep as 2 km.
Petrobras global operations extend over 27 countries (including Brasil). Currently, Petrobras controls the most important energy companies in Latin America, and operates oil fields in the Gulf of Mexico, West Africa, India, Turkey, Angola and Nigeria.
History
Petrobras was founded in 1953 by the government of Brasil. The company inherited oil exploration and production activities from the National Oil Council. Petrobras held a monopoly on all oil and gas operations in the country up to 1997. During the 1973 oil crisis, the company went nearly bankrupt, but after the new oil fields in Bacia de Campa have been discovered, Petrobras managed to recover its operations and underwent a complete restructuring.
In 2010, Petrobras completed a largest share sale in the world's history by raising as much as $70 billion, according to the study of Forbes magazine. Part of the shares were sold to the Brasilian government in exchange for the license on drilling operations in oil reserves. The revenues from the rest of the shares were invested into the exploitation of new off-shore oil fields.
In 2007, Petrobras production capacity amounted to least 2,3 million barrels of oil per day. After the launch of oprations at the Lula oil field in 2015, the total production capacity of the Brasilian company is expected to reach 4,3 million barrels per day.