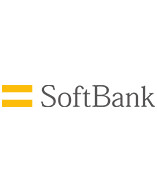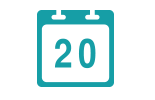 date of creation
1981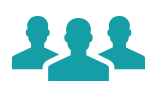 number of employees
70,336
SoftBank Group Corp. is a Japanese holding company specializing in telecommunications, Internet and mobile networks. Today, it is the leader of the Japanese market and is increasingly moving into international markets.
History
SoftBank was founded in 1981 in Japan by Masayoshi Son as a software distributor. At the time, the company had an innovative vision of the digital information revolution well ahead of other businesses in Japan.
SoftBank has varied its activities over time. It is now a holding company that includes Internet and mobile telephone enterprises. Softbank acquired the British group Vodafone Japan in 2006 and the U.S. mobile network Sprint in 2013. SoftBank is also the official partner with Apple iPhone in Japan, where it holds a marketing monopoly.
Description
The company has also partnered with the French robotics specialist, Aldebaran Robotics, to commercialize a humanoid robot named Pepper. Pepper is in charge of welcoming visitors to SoftBank shops and entertaining them while they are waiting in the store.
The SoftBank Group is developing today in three different areas: SoftBank Mobile (smart phone network developer, manufacturer new mobile), SoftBank BB Corp. (software developer and internet network), SoftBank Telecom (telecommunications developer, mainly mobile).
In 2014, Japan accounted for 57.4 percent of Softbank's sales and the United States accounted for 40.2 percent. Since the acquisition of Sprint, the Softbank's revenue has seen significant growth, increasing 41 percent in 2014 with profits of $7.4 billion.