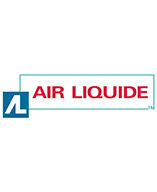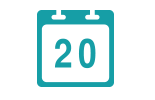 date of creation
1902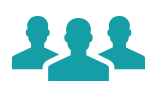 number of employees
50 000
Air Liquide is a French industrial company which provides industrial gases and services for medical, electronic and chemical industries. Air Liquide is the global largest supplier of industrial gases. Air Liquide produces oxygen, azote and, since recently, hydrogen for industrial use, and also offers metals welding and cutting solutions through its subsidiary Air Liquide Welding. Another subsidiary of Air Liquide, Aqualung is a world leader in scuba sets production.
Through its Research and Technology Center, Air Liquide was also involved in the design of systems for generating gas onboard aircraft, and took part in the design and the construction of the structural tank for the ARIANE IV space rocket.
Air Liquide also produces specialty gases and ultra-pure gases for semi-conductors manufacturing.
History
Air Liquide was created in 1902 by Georges Claude and Paul Delorme, invented a method for industrial production of oxygen using liquid air.
The company was chaired by Paul Delorme and the shares were divided between 26 shareholders. In 1906, the company began to grow internationally, and expanded its operations to Belgium, Italy, Canada and Hong Kong. In 1913, Air Liquide was listed on the Paris stock exchange. The same year, the company invented new oxycutting and arc welding techniques that were later used in railway and naval industries.
In 1960, Air Liquide launched its first pipeline network, capable of producing 150 tons of oxygen per day. In 1987, Air Liquide developed a process to obtain high-purity gases. In the beginning of 1988, Air Liquide began to offer nitrogen production directly on customer's site, using a new membrane technology.
In 1995 was marked by a foundation of Air Liquide Healthcare, a subsidiary specialized in production of medical gases, materials and services. In 2002, Air Liquide created Axane, another subsidiary company that offered hydrogen fuel cells. Since the early 2000s, Air Liquide is growing quickly through acquisitions and partnerships.
Quick facts
Air Liquide Healthcare supplies medical gases, hygiene products and services to more than 7,500 hospitals for about 1 million patients in over 30 countries around the world. In 2013, consolidated revenue of the group reached €15.225 billion. The company is listed on the Paris Euronext stock exchange and in the CAC 40 and Dow Jones Euro Stoxx 50 indexes.