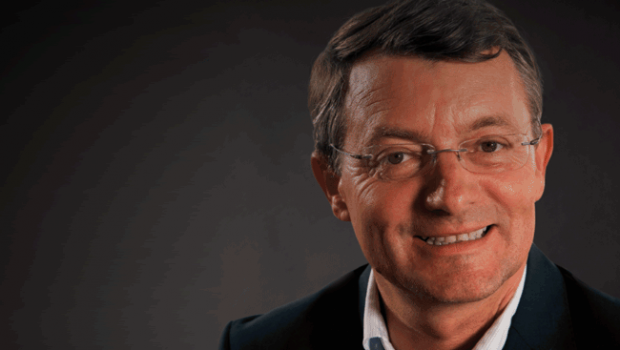 Education
From the very start, Bruno Cathelinais provided himself with the opportunity  to make a name for himself among the great French businessmen, having a diploma from both l'École Supérieure de Commerce de Nantes and the University of Oregon. He then established himself at Manitou, an international corporation that produces all-terrain forklifts.
Career
Reserved yet extremely capable, Bruno Cathlinais held management positions at Manitou before leaving in 1983 for Sicof, an affiliate of the Elf Group that hired him as an administrative and financial director. This post allowed him to break into the management sphere of the business world.
In 1989, he began his tenure at Bénéteau. In spite of his lack of experience, Bruno Cathelinais rapidly became respected and known for his serious work ethic and for the quality of his work. These qualities both contributed to Annette Roux (granddaughter of the founder) naming him the CEO 5 years later after the death of her spouse, when she could no longer manage the company and its affiliates herself.
Bruno Cathelinais: CEO
From the moment that he became head of the company, he masterfully managed the merger of  Jeanneau and Bénéteau, showing a great deal of respect for their perennial adversary, granting well paying jobs to workers who otherwise would have lost their jobs. For the next 10 years, he was at the right hand of Annette Roux, who remained incredibly influential despite having given up her position at the head of the organization.
The highlight of his career came in 2005, when he, after a rich tenure (in 30 years Bénéteau had become the number one luxury yachting company), decided to pass management on. The organization of the company was reworked, with Annette Roux becoming the VP of the Supervisory Board presided over by Yves Lyon-Caen. Bruno Cathelinais was rewarded for his hard work over the years with the prestigious position of Chairman of the Board.
Although respected by every one of his employees, his road as Chairman was long and difficult. In 2008, the international economic crisis caused consumers to cut back on all things luxurious, including yachting. Between modifications to the production plans (while sparing jobs as much as possible) and expanding into other markets, the Nantais allowed Bénéteau to weather the crisis, and stay competitive in the market.
The experience gained during this difficult time serves Cathelinais well today more than ever as he is being faced with another emerging crisis. The stock of Bénéteau is in very sharp decline and the outlook for next season is less certain than ever.