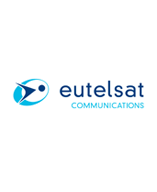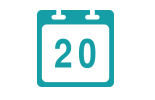 date of creation
2007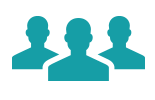 number of employees
1,000
ACTIVITIES    
The European Telecommunications Satellite Organization is an international group based in Paris, France providing satellite coverage in major parts of Europe, Africa, Asia, India, America and the Middle East. It offers various satellite-based telecommunication services ranging from direct TV  channels and radio broadcasting, cable distribution, corporate network, videoconferencing, mobile  services and broadband internet access on land, in -flight and at sea. Eutelsat is one of the world's leaders in the satellite communication industry.
HISTORY     
Eutelsat was founded as an intergovernmental organization in 1977 to provide the first generation of telecommunication satellites ordered by the European Space Agency. It launched the very first satellite in 1983 to cover Europe and broadcast television channels direct-to-homes followed by three others by 1988. Consisting of a fleet of 34 Fixed Satellites Systems (FSS) positioned at 23 positions in  geostationary orbit between 11-degrees West and 172 degrees East, the company started offering an  extensive range of video applications: satellite newsgathering, professional data networks: private  networks, Business TV and internet services: IP backbone connectivity.
In July 2001, the activities were converted to a Private Company. The Company was later incorporated in February 2005 as a joint -stock Company and soon after converted to a limited company with a Board of Directors on 31 August 2005; it is managed by this committee consisting of 10 members; Jean-Martin Folz was one of the Directors. Since 2007, Eutelsat is a partner to TSF (Télecoms Sans Frontières)
Eutelsat has developed several brands to cater for the different demands around telecommunication.
The very first TV broadcasting system, HOT BIRD positioned at 13 degrees East has been providing TV channels for more than 30 years over Northern Africa, Middle East and Europe. KA SAT Satellite caters for the needs in IP Services of government agencies, companies and individuals. Subscription-free services of French DTT channel are offered by FRANSAT while Tooway ensures high quality satellite broadband services and IP Easy supplies internet connection to houses and offices. There are also other brands like NewsSpotter and DSAT CINEMA. These enable the provision of high-resolution response to customer's demand in 3D cinema, HD TV and so on.
The number of channels broadcasted by Eutelsat rose from 500 to 5,000 television channels and 1,100 radio stations over the past 10 years. Eutelsat's satellites extend to over 204 million cable and satellite users nowadays. They also reach out to provide OTT services to customers outside terrestrial network and are stretching their services over Asia -Pacific and Latin America.
In January 2014, they acquired Satmex and planning on further expansion to ensure coverage of Europe
DESCRIPTION / KEY FACTS    
Eutelsat generated worldwide consolidated revenues of 1,284 million U.S dollars as of 31 December 2013 with around 70% from Video applications. 40% of this turnover is reinvested annually in the quest of in-orbit expansion. 7 more satellites are in the pipeline and are to be launched by the end of 2015.