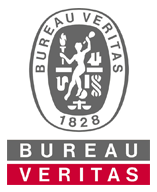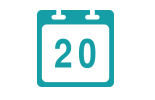 date of creation
1828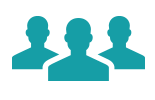 number of employees
59,000
ACTIVITIES
Bureau Veritas is a services company specializing in certification. Veritas is a truly global enterprise with some 1,330 branch offices, laboratories, and facilities in 140 countries. The Company's services include standards quality analysis and testing, inspection and certification, as well as solutions to guarantee that client assets, products, and operations reach standards and regulations of quality, health, and safety. Veritas also provides analysis of environmental protection and social responsibility.
HISTORY
Bureau Veritas was founded in 1828 in Antwerp, and the company is now among the top Ten French Companies in terms of the number of branches and facilities worldwide. In 1828, Alexander Delaye, Louis van den Broek, and August Morel created an "Information Desk for Underwriters," with a plan similar to the well-known standards assurance institution, Underwriters Laboratory," with the logo "UL" appearing on millions of products. The founders' purpose was to "Establish the truth and expose issues without fear or favoritism". The goal was to provide the information necessary for insurers to empower them to assess the level of reliability of their products and services, as well as protection for clients' property and human resources.
DESCRIPTION & KEY FACTS
Bureau Veritas is traded as Euronext, abbreviated "BVI" on the exchange. It is a testing, inspection, and certification provider. Veritas was originally created as an "Information Desk for Marine Insurance Companies". Didier Michaud-Daniel is CEO, and another key member is Frank Piedelièvre. Annual Revenue is €3,902.3 million. There are roughly 59,000 employees.