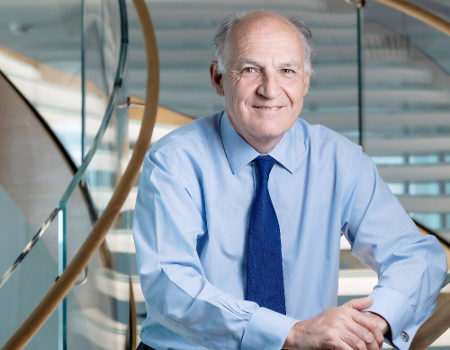 After beginning his career with the General Inspection of Finance, Pierre-André de Chalendar joined the Saint Gobain group, moving around between subsidiaries before becoming CEO in 2010. He stepped down in the middle of 2021.
Training:
De Chalendar studied at ESSEC Business School and the École nationale d'administration (ENA). He graduated the former in 1979 and the latter in 1983.
Career:
De Chalendar began working at the General Inspection of Finance (IGF) in France in 1983 and was promoted to Financial Inspector, and later Project Manager. In 1988 he became General Director for Energy and Raw Materials at the Ministry of Industry and Energy, before moving to the private sector.
He joined Saint Gobain in October 1989, initially as Vice President of Corporate Planning. He served in that role until 1992, where he was made Corporate Vice President of Saint Gobain's USA office. In the following years De Chalendar moved several times, working in various managerial capacities with Norton Abrasives and Meyer International, both subsidiaries of the Saint Gobain Group.
In 2005 he returned to work in the Saint Gobain head office as Chief Operating Officer, and after several promotions in quick succession was appointed to the Board of Directors as Chairman and CEO in June 2010.
Although his mandate was meant to end in 2022, De Chalendar stepped down early in July 2021 to be replaced by Benoit Bazin, formerly the Chief Operating Officer.
Anecdotes
Under De Chalendar, Saint Gobain pursued a takeover of Sika in 2014. The deal became trapped in a legal standoff in courts that involved many players, including the Bill and Melinda Gates Foundation, eventually ending in 2021. In the end Saint Gobain took only an 11 percent stake in Sika. De Chalendar has been vocal of his displeasure with the situation and outcome, saying "Honestly, this is bullshit," to the Financial Times.

VIEW PROFILE LINKEDIN