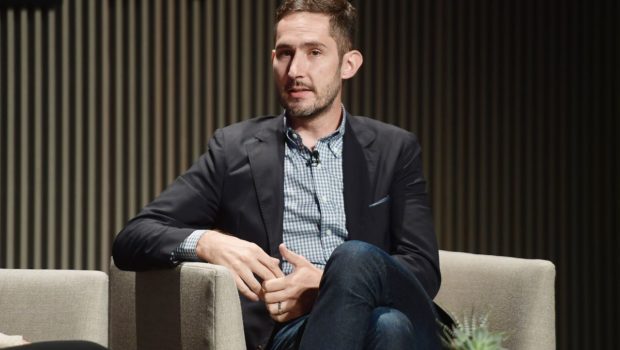 Born in Holliston, Massachusetts in 1983, Kevin Systrom co-founded Instagram in 2010 with Mike Krieger. He remained CEO of the company until his resignation in September, 2018. In 2014, he was listed on the Forbes '30 Under 30' list. 
Training
After first being introduced to computer programming at Middlesex School in Massachusetts, Systrom attended Stanford University and graduated in 2006 with a bachelor's degree in management science and engineering. He spent one term of his degree in Florence, Italy, where he studied photography. While at Stanford, he was one of 12 students chosen to be on the Mayfield Fellows Programme, a move that led to him interning with Odeo, the company that eventually led to Twitter. 
Career
His first job after graduation was with Google, where he worked for two years as a product marketer on some of the main Google products including Gmail, Google Docs, and Google Calendar. He left Google a he was frustrated at the company not moving him into the Associate Product Manager programme.
From Google, he moved to Nextstop, a startup which recommended locations and was later bought by Facebook in 2010. While there, Systrom had an idea of combining location check-ins with then popular social games. Systrom had never studied computer programming, but while at Nextstop, he learned to code in his spare time. Taking his idea for a new app, he built an initial HTML5 prototype and called it Burbn after his taste for good bourbons. The app allowed users to share photos and check in to the location the photo was taken. 
In early 2010, Systrom attended a part for another startup, and met Andreessen Horowitz and two venture capitalists from Baseline Ventures. He took the chance of showing them the prototype of Burbn and they agreed to meet to discuss further. They offered him $500,000 in seed capital and he quit his job with Nextstop to focus on Burbn. Systrom later said that one of the things that gave him the idea for Burbn was being on holiday in Mexico with his girlfriend and her being unhappy with the quality of her photos. This led to Systrom developing the X-Pro II filter, a filter still used on Instagram to this day. 
With funding in place, Systrom could start building a team to bring his product to the market. His first team choice was Brazilian, Mike Krieger. They knew each other from Stanford and Krieger had been working as a user-experience designer and engineer for social media company Meebo. After analysis and long discussions, the two friends agreed that Burbn had too many features to make it viable so decided to concentrate on the photo-sharing feature of the app. The two inspirations they took from were the then popular photo app, Hisptamatic, and the increasingly popular Facebook. Stripping back the Burbn features to purely photo sharing, commenting, and likes, they renamed the app Instagram – a portmanteau of 'Instant' and 'Telegram' – and began beta tests with friends and family. 
With any initial bugs removed, they launched Instagram as an iOS app on October 6th, 2010, and within a day it had become the top free photo sharing app available with a staggering 25,000 users in the first 24 hours. Systrom later said of the launch:
"First off, we have to say that we never expected the overwhelming response that we've seen. We went from literally a handful of users to the #1 free photography app in a matter of hours."
A month later, those 25,000 users had grown to 1 million. 12 months later, they had more than 10 million users. 
Instagram's rapid growth soon attracted the attention of investors. In February of 2011, they raised $7 million in funding from a range of investors with a valuation placed on the company of $25 million. At this point, Instagram began to get attention from the big guns of social media, including Jack Dorsey of Twitter and Mark Zuckerberg of Facebook. 
One of the factors that commentators noted was part of Instagram's success was its lean and mean approach. While other successful startups significantly grew their workforces, Instagram only had around 12 employees at this point. 
The first 'big bid' came from Jack Dorsey who already knew Systrom from his internship days at Odeo. Dorsey allegedly made a formal offer of $500 million in stock for Instagram, an offer that Systrom declined. 
By the time 2012 came round, Instagram had 27 million users. In April of that year, they released the app on Android and it was downloaded more than a million times in 24 hours. The company was now valued at $500 million. That same month, Zuckerberg, who had been in constant communication with Systrom, decided the time was right for Facebook to make their move. They made an offer of $1 billion in cash and stocks, an offer that was quickly accepted. The only proviso to the deal was that Instagram would remain independently managed. 
The only real problem Instagram faced came in December 2012, when its updated terms of service announced that it could sell any photos posted on the app with no notification or any compensation to the posters of the photos. There was a huge public and media outcry with many Instagram users leaving for competitors. Realising the move had been a major mistake, the company withdrew the clause. 
By 2015, Instagram had only 450 employees for a user base of around 300 million people per day, a far lesser ration than its smaller – in terms of users – competitors, Twitter or Snapchat. 
In September 2018, amid reports of growing tensions between Zuckerberg and the Instagram founders – and also a reduction in Instagram's autonomy – both Systrom and Krieger announced their resignations.