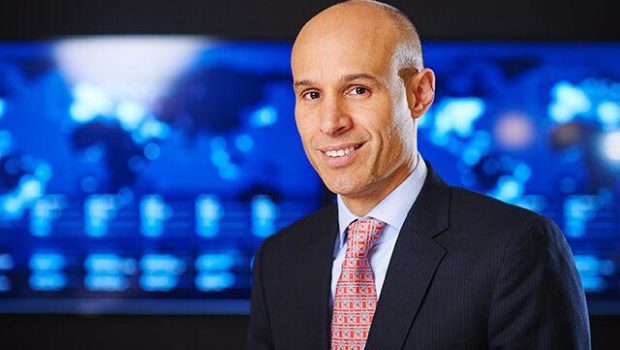 Originally from Barcelona, Javier Pérez-Tasso holds degrees in electrical engineering, management, and finance. Since 1995 he has been in Brussels working for SWIFT, and has overseen its expansion into new markets and service offerings.
Current position: Chief Executive Officer, Society for Worldwide Interbank Financial Telecommunication (SWIFT)
Training:
Javier Pérez-Tasso holds a degree in Electrical Engineering from the Institut Polytechnique de Grenoble, a Masters in Management from Solvay Brussels School of Economics and Management, and a Masters Degree in Finance from the Instituto de Empresa de Madrid. He completed a year in Canada as part of his education, and he chose to study in Ontario rather than Quebec, in order to improve his English.
Career:
When Pérez-Tasso finished his first degree, his mother took a job working for the European Commission and the family moved to Brussels in the mid-1990s. Looking for an international company, Javier Pérez-Tasso joined the Society for Worldwide Interbank Financial Telecommunication (SWIFT) on April 1st, 1995. He began in the Customer Services Department by helping to install the technology that customers needed in order to use the SWIFT services, and it was this role which helped him understand how the back-office helps the front-end systems work better.
He was soon made Chief Marketing Officer, and in this position he was responsible for developing SWIFT's 5-year strategic plan: SWIFT2020, which saw the co-operative renew its focus on cross-border payments and build a deeper presence in the market infrastructures sector, including its entry into instant payments.
By 2015 Javier would be promoted to the Director of Americas & UK Regions, where he strengthened SWIFT's engagement with banks dealing with international transactions, and he has developed the company's high growth markets significantly. He was also an Executive sponsor of SWIFT's Customer Security Program from 2016 to 2018, contributing to the formalization and implementation of SWIFT's response to the growing cybercrime challenges.
In April 2019, he was promoted to the position of CEO, working from Belgium at the SWIFT headquarters. SWIFT Chairman, Yawar Shah, stated that "SWIFT has become a stronger, more agile company under [Pérez-Tasso's] leadership – defining, establishing and delivering on a bold agenda."
Anecdotes
Pérez-Tasso cites his mother and grandmother as inspiration, who raised him and his siblings after Pérez-Tasso's father died when he was only four years old. Pérez-Tasso has stated that, "My mother and grandmother supported us amazingly well through those difficult early years."

VIEW PROFILE LINKEDIN