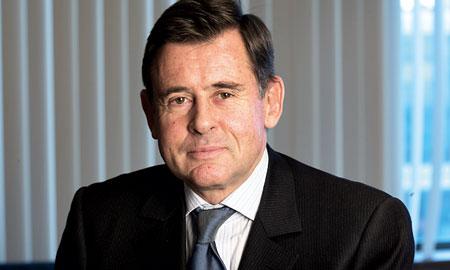 Georges Plassat, born in March 1949, is the CEO of Carrefour.
Education
Georges Plassat attended l'École hôtelière de Lausanne, where he received his first diploma, then continued and completed his studies at AMP Cornell.
Career
Georges Plassat was hired in 1982 as Marketing Director of Casino Restaurants before becoming the CEO there in 1990. In 1992, he became the President of the Board of Directors after his time as CEO. Moving quickly up the ladder, he was able to take on a number of other responsibilities but his time as a part of Casino ended in 1997.
The reason for the departure was the discord between Plassat and Jean-Charles Naouri, the CEO at the time. At the time, Georges Plassat wanted to "construct a company worth 200 billion Francs."This suggestion came as a threat to Jean-Charles Naouri who responded that he "wanted to continue running the company (as he was the CEO).
In 1997, Plassat left Casino and was immediately hired by Carrefour Spain as a managing director. In 1999, his career took a different turn in 1999, when he was hired by Vivarte. In 2000, he became the new director of the company, which existed under the name André and today is recognized for its multitude of famous brands (Kookai, Chevignon, Naf Naf, and many others). In two years, he succeeded in reestablishing the financial security of the company, which he found in shambles.
Vivarte had taken a turn for the worse before Plassat arrived, but his appointment was the perfect opportunity to get the company back on track. Georges Plassat stayed there for the next 10 years and is still a 10% shareholder in the company.
However, the most recent turn in Georges Plassat's career is his ascension to the head of the distribution giant Carrefour. He will replace Lars Olofsson, going forward, as the CEO of the company. His predecessor had made a succession of bad decisions that resulted in Carrefour losing around 30% of its wealth in three years.
Consequently, new management with more experience was necessary before attempting to re-establish the significance of the brand on the global market. Georges Plassat was then presented as the ideal candidate for the post. In spite his excitement for the challenge represented by Carrefour, Plassat did not accept immediately. First, he wanted to find someone that could replace him and guide Vivarte to further success. Having fulfilled that wish, he accepted the position, and his appointment was accepted on January 29th, 2010.
The former Casino CEO then was forced to wait until the publication of the financial statement, but took office March 8th, 2011.