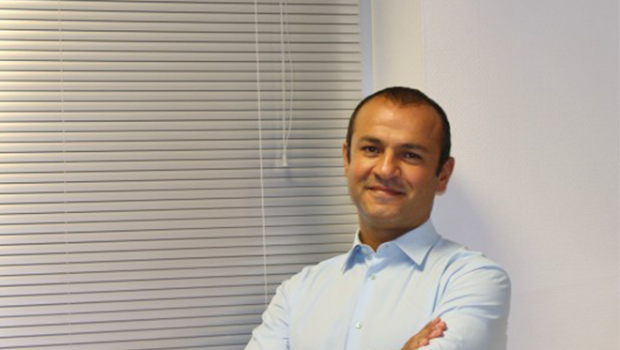 Elias Nahra is a security expert and major player within the Triompe Sécurité Group. We look back on the career of this self-taught man whose roots are in the security sector.
In 1991, Elias Nahra came to France to study at the Sorbonne, but he quickly took an interest in a side job as a security agent with Protection Service. The job was only supposed to supplement his income but in fact it became a launching point for his career. He very quickly climbed the corporate ladder, becoming department head in 1995. He participated in the continued growth of the company, which grew from a dozen employees to more than a thousand in just a few years.
In 2006, he decided to take his chances and start his own security company, Triomphe Sécurité Group. He entered a particularly challenging sector in France, one filled with both national and international corporations as well as hundreds of small players.
From the start, his ambition was clear. He wanted to make his company into a formidable industry player by specializing in a strategic niche: retail and distribution. Without the help of any of the industry giants, Elias Nahra invested massively in his company to make the Triomphe Sécurité Group synonymous with excellence.
Emphasizing the Human Touch for Optimal Security
Elias Nahra immediately set out new objectives for Triomphe Sécurité Group in order to change the unflattering image associated with this "heavy-handed" sector. He quickly bet on employee education and support as a key strategy, making his agents well-known for their expertise. Nehra created an internal training program for his agents and strongly advocates for continuing education for his team.
For Elias Nahra, a security agent today has to be much more than a simple dissuasion. An agent must be effective, maintain good relations with the brand, customers and police, and keep up to date with new threats and security issues. The management system Nahra has put in place with Triomphe Sécurité group, called Afnor-certified, has proven its worth in the field.
Custom-Made Services to Beat the Competition
Elias Nahra chose to make the company the gold standard for large retail chains, luxury brands and theme parks. This dedication can be seen both through the company's selective hiring practices and its excellence in the field. Every time a new contract is signed, the company performs a risk audit to guarantee a perfectly balanced and adapted service.
Now One of the Top 10 Security Companies in France
While the big players in the market prefer to deploy all sorts of high-tech solutions, Elias Nahra likes to rely on the qualifications and competences of his agents. Nehra sees himself as an artisan in competition with big industrial actors. Still, the independent Triomphe Sécurité group is now one of the 10 biggest security services companies in France.
The company's success looks set to continue well into the future, as the industry undergoes an unprecedented evolution. A permanent terrorist threat and the increasing sophistication of theft techniques is leading to higher client expectations and makes for ever more complicated field work. This is why Elias Nahra continues to favor a human touch at the core of the company's security services. Technology, after all, can only go so far.
Anecdotes
A confirmed expert in the field of private security, he campaigns for a better understanding and appreciation of his trade, the usefulness of which is demonstrated every day.

VIEW PROFILE LINKEDIN