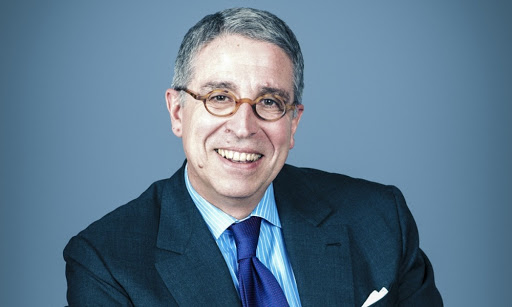 Arnaud de Puyfontaine is a French businessman who was born in Paris in April 1964. He has served as CEO of Vivendi since June of 2014. 
Training
de Puyfontaine is a graduate of the ESCP Business School in Paris (in 1988), the École Multimedia (Multimedia Institute) (in 1992), and the Harvard Business School (in 2000).
Career
After graduating from ESCP, de Puyfontaine began his career as a consultant with Arthur Andersen (major US-owned accounting firm) before becoming a project manager with Rhône-Poulenc Pharma in Indonesia. In 1990, he took up the role of Executive Director with Figaro. 
In 1995, he was one of the founding team behind EMap in France (now called Mondadori France). His work there included heading up Télé Poche and Studio Magazine as well as managing the acquisitions of Télé Star and Télé Star Jeux. He was also responsible for starting the EMap Star Division. He was appointed CEO of EMap France in 1998.
1999 saw his role with EMap France expanded to Chairman and Chief Executive Officer, and in 2000, he joined the executive board of the parent company, EMap PLC. de Puyfontaine headed up several mergers and acquisitions deals for EMap. From 2000 to 2005, he also served as Chairman of the EMap/Wanadoo subsidiary, EMW. 
In August of 2006, de Puyfontaine switched roles and was appointed Chairman and Chief Executive Officer of Editions Mondadori France. The following year, in June, he was appointed General Head of all of the Mondadori group's digital business.
April 2009 saw him join the US Hearts media group as the CEO of its UK subsidiary, Hearst UK. Over the course of 2011, he headed up the acquisition of 102 magazines from the Lagardère group. He was also appointed as Executive Vice President of Hearst Magazines International in June that same year.
In May 2012, de Puyfontaine joined the board of directors of Norwegian media company, Schibsted. In August of the following year, Schibsted appointed him managing director of Western Europe. 
Vivendi appointed de Puyfontaine to its management board in January 2014 as well as to the post of Senior Executive Vice President in charge of media and content. Then in June 2014, they appointed him as Chief Executive Officer.
de Puyfontaine also serves in the following positions: Vice-Chairman of the Management Board of Telecom Italia, Chairman of the Supervisory Board of Universal Music France, Non-Executive Chairman at Gloo Networks and Chairman of the French-American Foundation.
de Puyfontaine holds an OBE and he is a Chevalier de la Légion d'Honneur. 
Anecdotes
de Puyfontaine speaks five languages and is married with four children.

VIEW PROFILE LINKEDIN