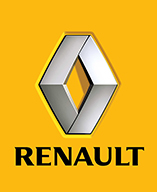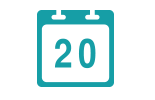 date of creation
1899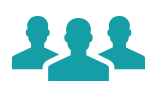 number of employees
450 000
ACTIVITIES
Renault is an international car manufacturer established in 1899 in Boulogne-Billancourt, France. The company produces a wide range of vehicles, specializing in production of cars and vans.
HISTORY
Renault was founded in 1899 by a talented engineer Louis Renault and his two brothers, Marcel and Fernand under the name "Société Renault Frères". The company began to produce small vehicles and engines, and quickly grew into the Europe largest car manufacturer.  The company introduced mass production in 1905, and began to produce buses and cargo vehicles, as well as agricultural and industrial machines.
After the Second World War, Louis Renault was accused of collaboration with Nazi Germany. He was convinced of his innocence and refused to flee the country to face a court. He was arrested and died under unclear circumstances in custody awaiting trial. His factories were then nationalized and renamed into Régie Nationale des Usines Renault.
In the after-war years, the company continued to grow under the leadership of its first management director Pierre Lefaucheux. Renault developed new engines and successful vehicle models, and expanded its production capacities. One of the most commercially successful models produced by Renault during this time was the "4CV", a small popular car that was designed secretly during the war.  By 1970, Renault could produce more than a million vehicles per year.  By the beginning of 1990ies, the total production capacity of the company reached 1800 000 vehicles per year.
In 1996, the company was privatized, and the share of the government in the capital decreased to 15.7%.  After privatization, Renault entered in an alliance with Japanese car manufacturer Nissan. In 1999 Renault acquired 51% stake of the Romanian company Dacia, and one year after, Nissan bought a controlling stake of the automotive division of the South Korean Samsung Group.
During the last 20 years, Renault refocused itself as a car and van manufacture, selling his assets in production of specialized, commercial and industrial vehicles. Meanwhile, the company expanded its production capacities, launching two new factories in Morocco (2010) and in Algeria (2013).
DESCRIPTION / KEY FACTS
In 2011, Renault was the third largest automobile manufacturer in Europe, preceded by VW and PSA. Production capacity of Renault reached 2.8 million vehicles by 2011, making it the 9th most productive car manufacturer worldwide. In 2013, total revenue of the company reached €40.932 billion