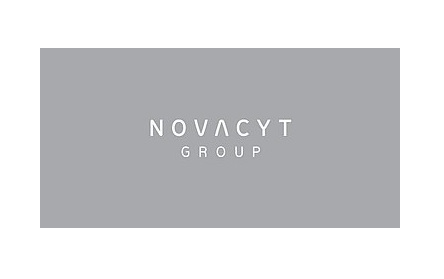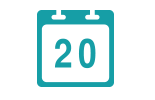 date of creation
2005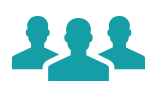 number of employees
119
Novacyt is an Anglo-French company with offices in both the UK (Camberley, Surrey) and in France (Vélizy-Villacoublay). The company's main focus is molecular and in vitro diagnostics tests. They supply a wide range of reagents and assays to clients around the world.
Novacyt's business units include Lab21 Healthcare, Microgen Bioproducts, and Primerdesign. 
History
Since their founding in 2005, Novacyt has mainly focused on designing, manufacturing, and supplying a variety of diagnostic products, mainly for oncology and infectious diseases. 
They have several brands that are well-known on the global pharma market. Primerdesign offers real-time molecular testing kits and reagents. Molecular Genesig provides simple molecular testing solutions. Novaprep is liquid-based cytology used in cancer management (in both the gynaecological and non- gynaecological areas). 
Their Biotec and Plasmatec brands offer tests for infectious diseases, particularly in developing markets. Their Lab 21 Healthcare brand offers specialist molecular services that supports providers in the healthcare, biotech, and pharmaceutical manufacturing sectors. 
In January of 20202, Novacyt's molecular diagnostics brand, Primerdesign, announced that it has developed a molecular test for Covid 19. Their test was approved for use and as being eligible for procurement under the WHO's (World Health Organisation) Emergency Use process in April of the same year. This meant that the Novacyt test could be used by all UN agencies involved in the global response to the pandemic. It could also be used by other agencies supporting that effort. 
Also in April of 2020, Novacyt announced that they would be collaborating with AstraZeneca, GlaxoSmithKline and the University of Cambridge ti support the UK government's national Covid 19 screening efforts. This collaboration would be based at a new designated testing laboratory in Cambridge University's Anne McLaren laboratory. 
As a result of Novacyt launching their test, their share price jumped 32% in February of 2020. Over the course of 2020, their share price had risen by as much as 21,000% year on year though the price fell once launching of vaccines had been announced. 
Their 2020 revenue forecast suggests that they may top 300 million Euros, a staggering amount compared to their 2019 revenue of 13.1 million Euros. As they know that demand for testing kits will fall as more vaccines are rolled out, the company is using that surge in cash flow to strengthen its position across the diagnostics market.