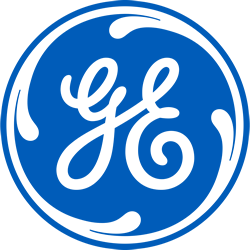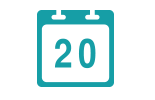 date of creation
April 15, 1892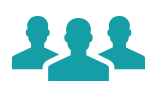 number of employees
283,00 (as of 2018)
Activities
Aircraft engines. Electrical distribution. Electric motors. Energy. Finance. Healthcare. Lighting. Software. Wind turbines.
Quick Overview
GE is a multinational conglomerate with its headquarters in Boston. It was ranked as the 18th-largest company in the USA on the Fortune 500 in 2018 (based on gross revenue). In recent years it has seen a major slump in profitability and has seen its share price plummet from $25.99 in February of 2015 to $12.25 as of February 21st, 2020. 
Two GE employees have won the Nobel Prize: Irving Langmuir in 1932 and Ivar Giaever in 1973. 
History
Thomas Edison had interests in a number of companies in the late 1880s, some of which were backed financially by J. P. Morgan and the Vanderbilt family. In 1889, those comapnies were merged with Drexel, Morgan & Co., founded by J.P. Morgan and Anthony J. Drexel, and named Edison General Electric Company.
That company then merged with the Thomson-Houston Electric Company of Lynn, Massachusetts, to form General Electric in April of 1892 and both original plants are still in operation today as part of GE. 
When the Dow Jones Industrial Average Index was formed in 1896, GE was one of the 12 original companies listed and has been on the index – with some gaps – for over 122 years. 
In 1911, GE acquired the National Electric Lamp Association (NELA) as part of its lighting division and established an HQ for that division in Cleveland, Ohio, where it remains to the present day. 
Ernst Alexanderson of GE made what is thought to be the first US television broadcast to the public in January of 1928. The experimental station, W2XAD, which broadcast that demonstration later became WRGB which along with two other stations, was owned and operated by GE until 1983. 
Over the following decades, GE moved into energy production, aviation, computers, and, more recently, wind turbine production. 
In the last decade, GE has been experiencing losses in many of its divisions and has been divesting itself of some assets. There have also been allegations of fraud (investigations ongoing) with accusations that there has been over $38 billion in accounting fraud.